Black Cat Halloween Suckers (12 individually wrapped lollipops) Trick or Treat, Trunk or Treat Party Candy

Black Cat Halloween Suckers. Add them to your candy buffet at your Halloween party for a sweet treat your guests will love. These suckers also make great additions to any Halloween goody bag.
12 pack .(total wt, 7 oz.)
Size: Includes a 1 3/4″ sucker on a 4″ plastic stick.
Mixed fruit flavor. Fat-free
Individually wrapped.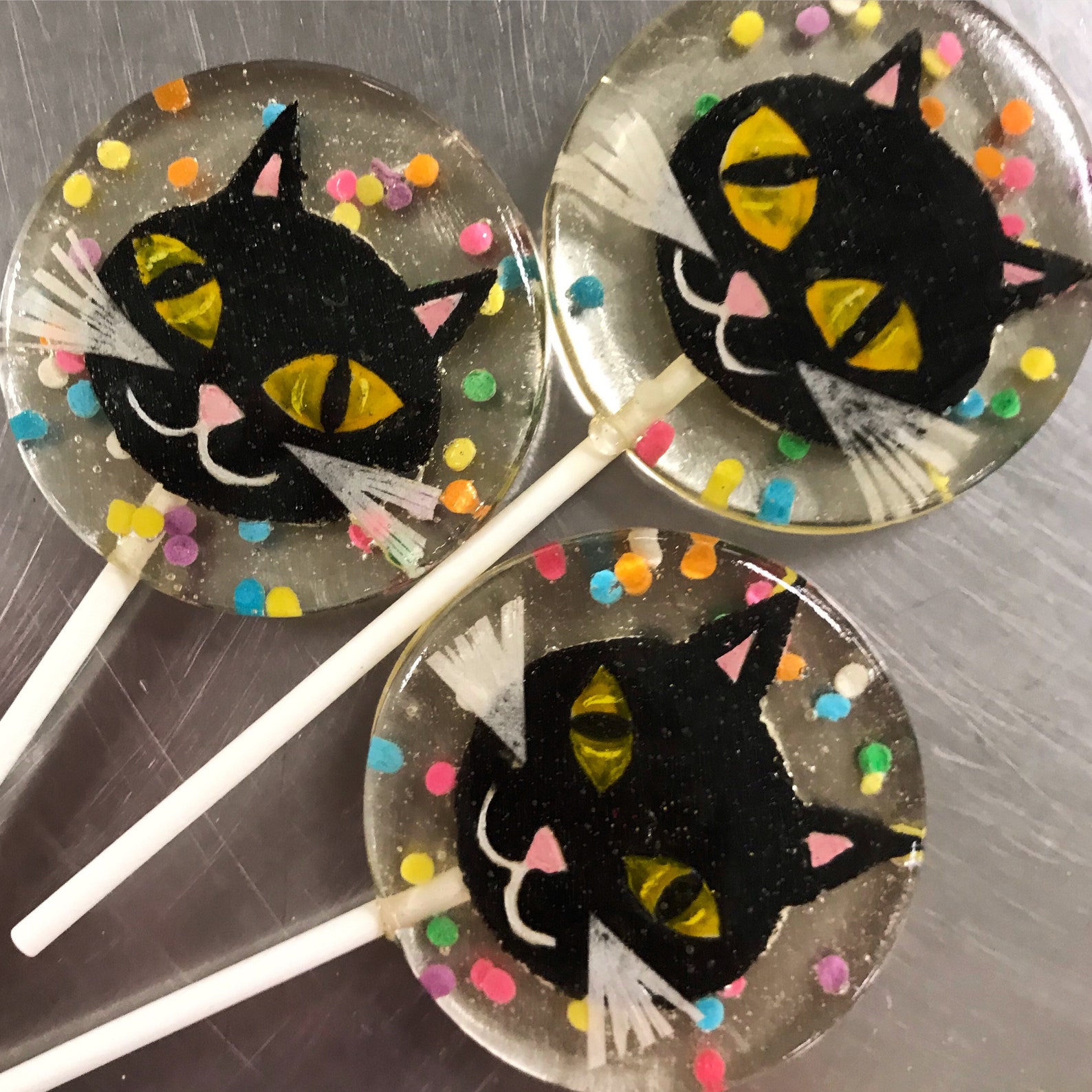 3 Spooky Black Cat Halloween Natural Strawberry Flavored Lollipops
The order is for three handmade to order 3″ round natural strawberry flavored hard candy lollipops with hand painted and cut marzipan black sparkly spooky Halloween cats! Marzipan is an almond confection and does contain nuts. The cats are sprinkled with sparkly edible glitter, and their whiskers are made from vegan wafer paper. The candy is dotted with neon candy confetti and edible glitter. So fun!
You will receive three slightly different spooky black cats. Each lolly comes individually wrapped, branded, and tied with a satin ribbon.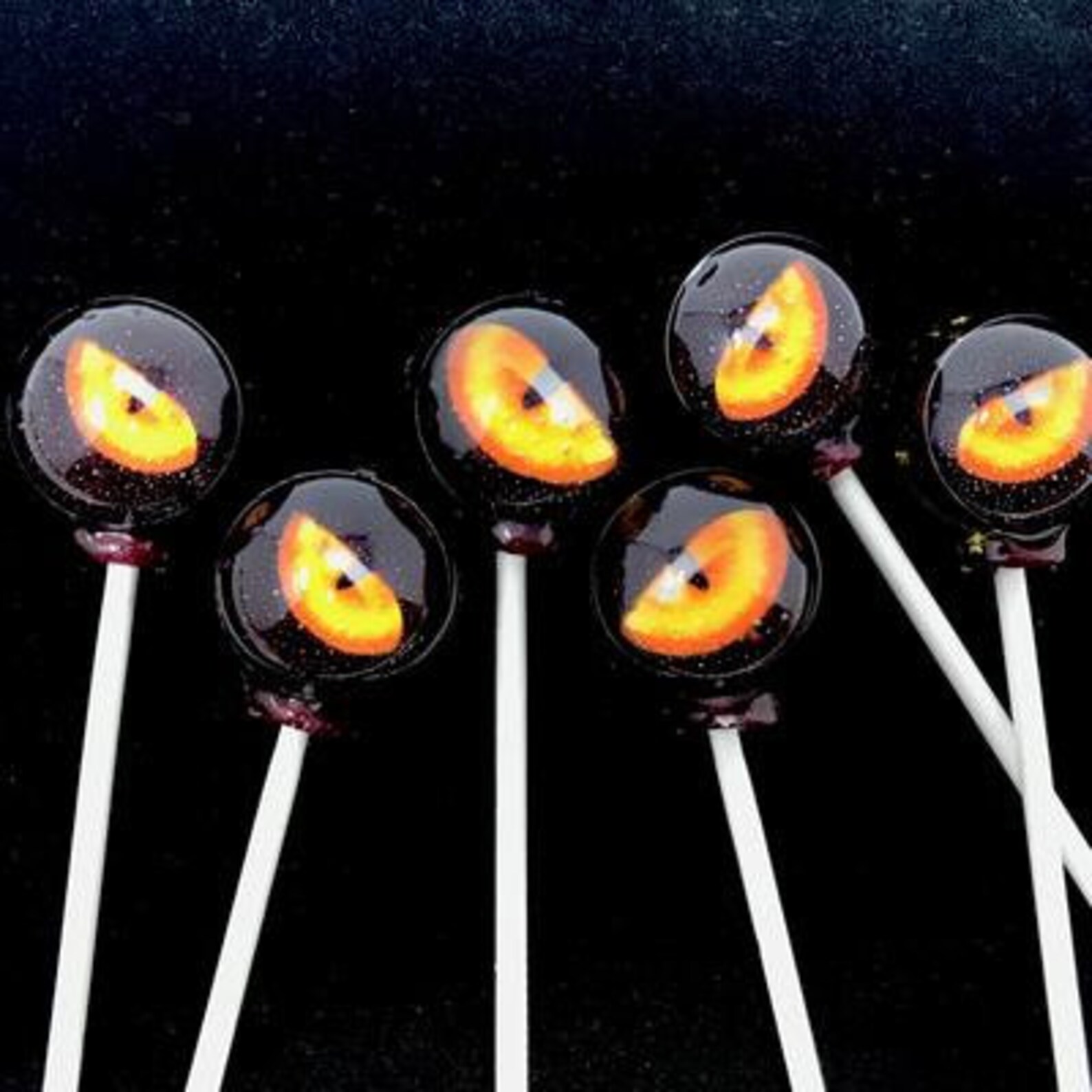 Black Cat-eye / gold stars-edible image lollipops set of 6 by I Want Candy
Halloween isn't complete without a black cat!
Choose from 10 different flavors.
Backfill color, cat black with gold stars!
Each lollipop weighs approximately 26g and stands about 4.5″ high.
💖 Welcome to Candy Dulce, where I blog about anything to do with candy. I have a curiousity about new candy on the market and what candy manufactures do for holidays. It's fun to see the colorful packaging that comes out during these times and I think they speak to our inner child; at least to mine it does. Please join this journey with me and enjoy the content! – I try to post when I can, so… Welcome!