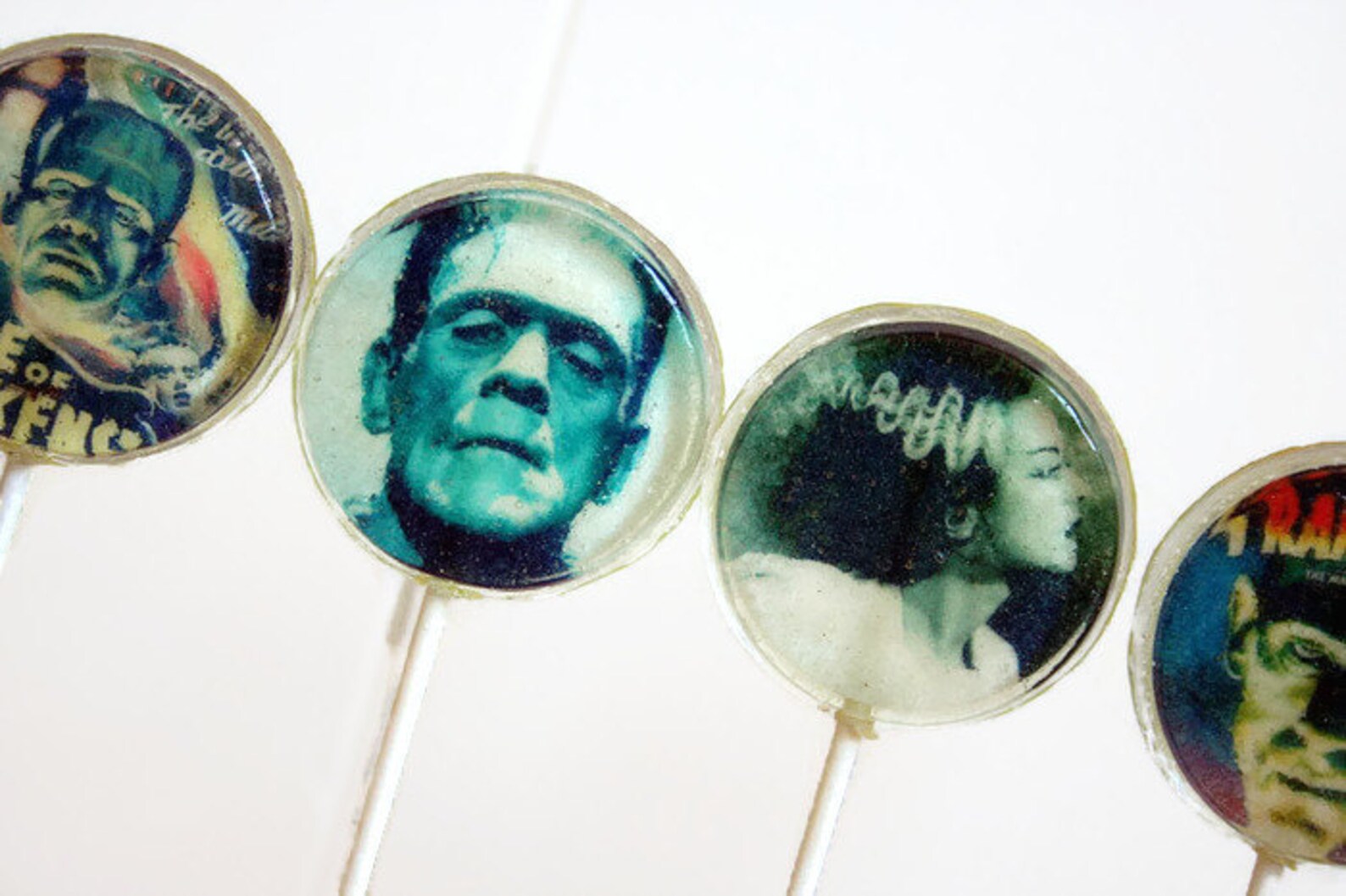 Frankenstein Bride of Frankenstein, Set of 8
Wonderful Halloween Party Favor lollipops will make the best addition to your Halloween party or even a Halloween wedding!
* Each image is printed with edible ink on edible sugar paper, which is encapsulated inside the lollipop.
* Available in 2 sizes – Medium size – 1.5 inches, perfect for anyone's bite AND Large – 2 inches wide, for a more dramatic and fun look!
* Lollipops include free individual wrapping and matching curling ribbon. Upgrade to matching satin ribbon for an additional $.10 per lollipop!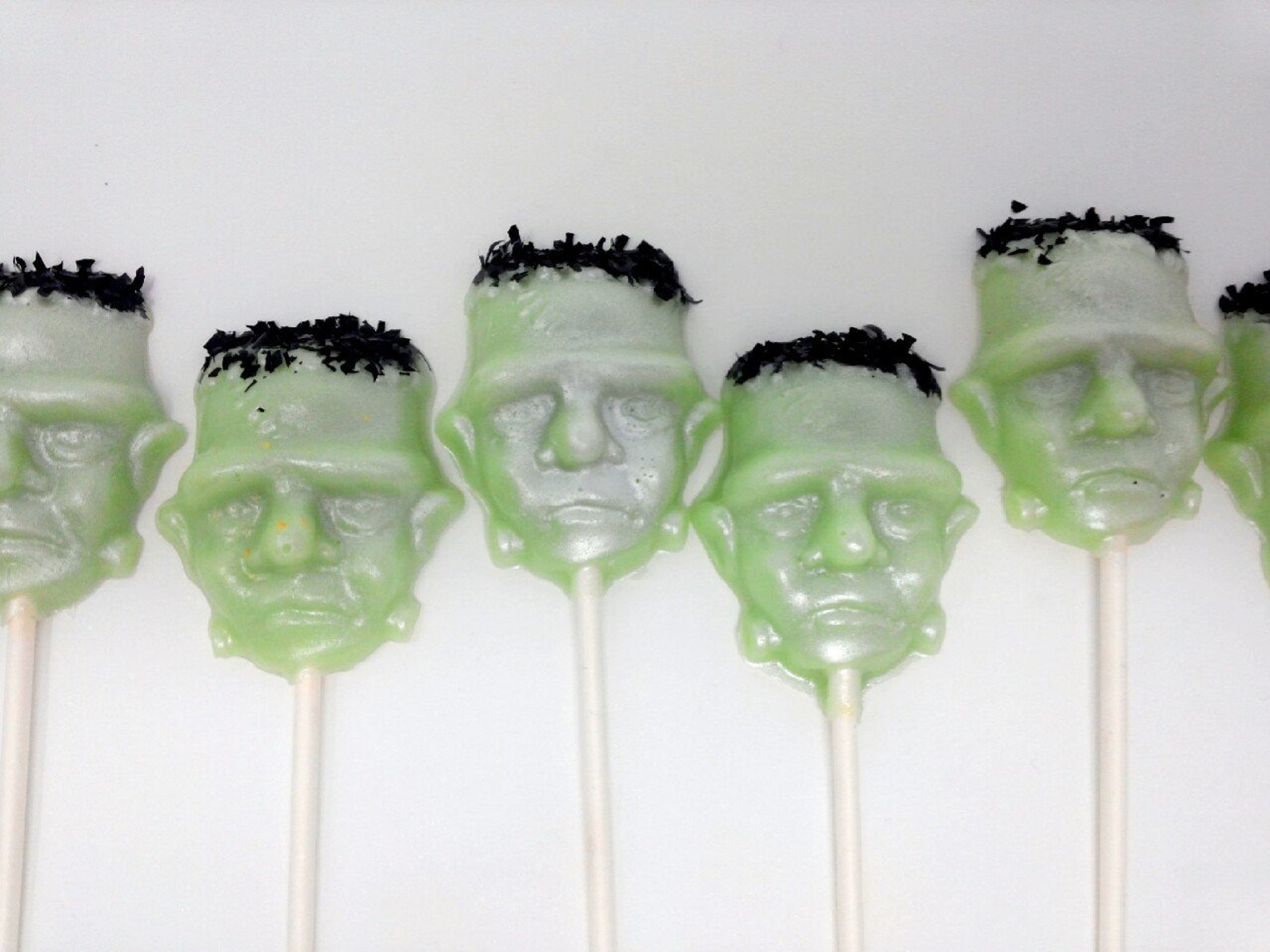 Frankenstein lollipops set of 6 by I Want Candy
Frankenstein comes with sparkly black hair and a green shimmer face.
Set of 6 lollipops.
Each lollipop is individually wrapped.
10 flavors to choose from.
Gift packaging included.
💖 Welcome to Candy Dulce, where I blog about anything to do with candy. I have a curiousity about new candy on the market and what candy manufactures do for holidays. It's fun to see the colorful packaging that comes out during these times and I think they speak to our inner child; at least to mine it does. Please join this journey with me and enjoy the content! – I try to post when I can, so… Welcome!