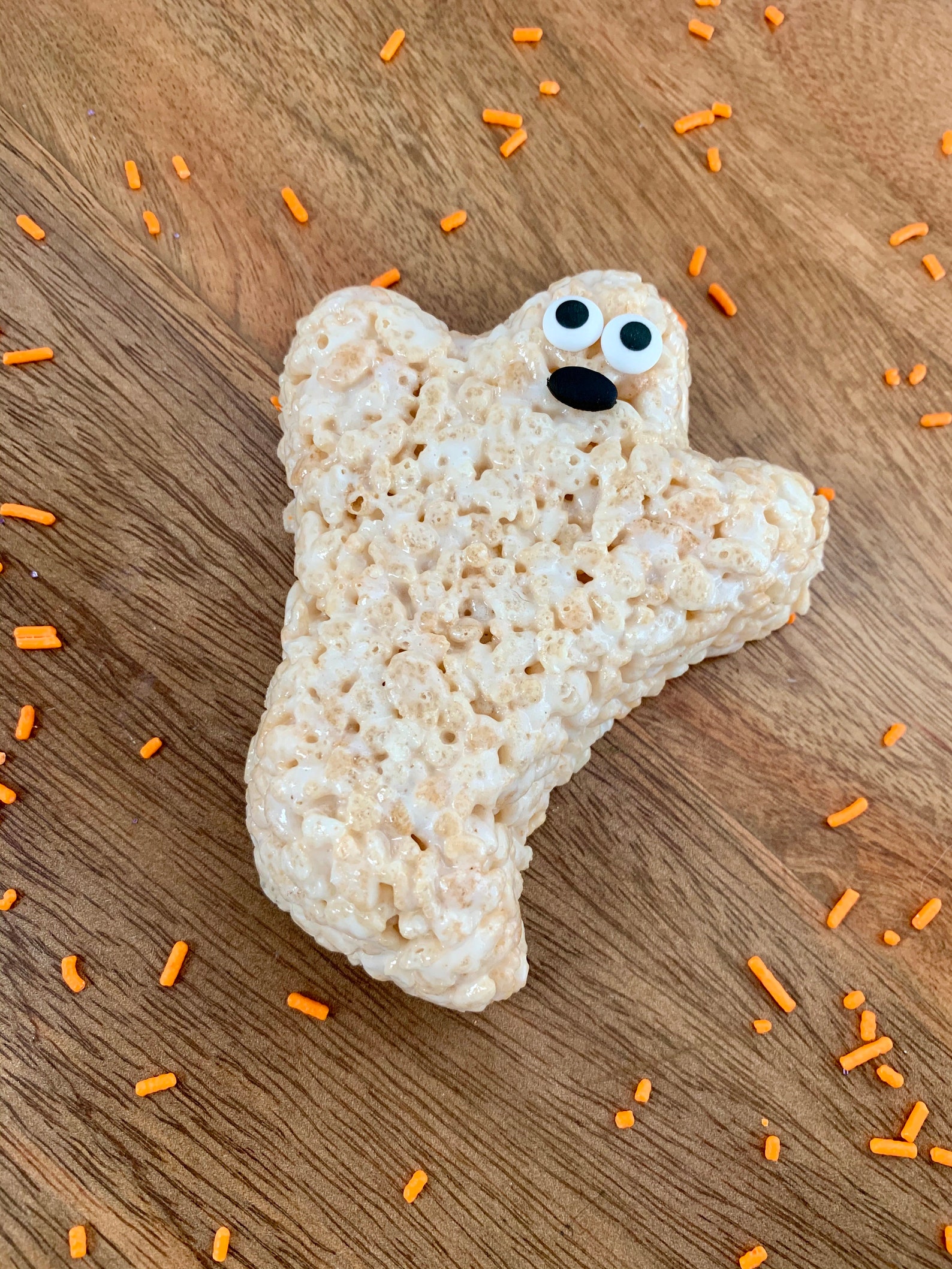 Boo Ghost Rice Crispie Treats (12) – Halloween
1 dozen (12) – Ghost Rice Crispie Treats
Yummy, sweet and chewy Ghost Rice Crispie Treats. These treats are perfect for trick-or-treating, a party favor for your halloween bash – OR – to send as a gift to someone special.
Ghost comes decorated with candy eyes. Only the finest freshest ingredients are used. Homemade with no added preservatives.
Ingredients: marshmallows, butter, crispy cereal, sea salt, candy eyes and fondant.
Ghost Size (each): ~ 4.5″ x 3.5″ x 1″
Ghost Weight (each): ~ 2.4 oz
Each ghost comes individually wrapped, tied with a black ribbon and packaged 6 in a box.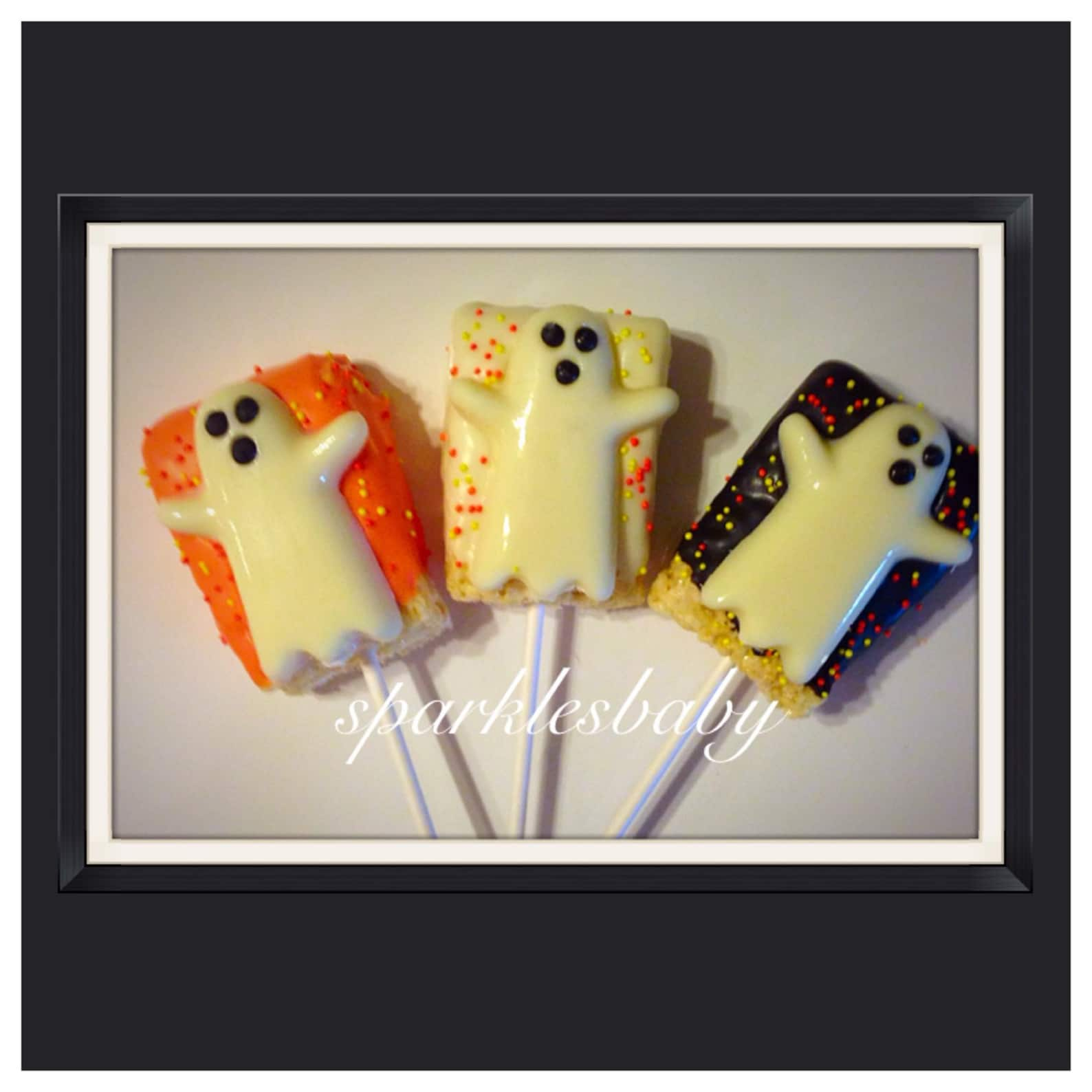 Halloween Ghost Chocolate Covered Rice Krispie Treat Pops – Set of 12
Halloween Ghost Chocolate Covered Rice Krispie Treat pops, Set of 12
Absolutely perfect for your Halloween party, or to share with friends and classmates! Chocolate Ghosts are set upon chocolate drenched rice krispie treats, are individually wrapped and ribboned, and include personalized labels if desired!
💖 Welcome to Candy Dulce, where I blog about anything to do with candy. I have a curiousity about new candy on the market and what candy manufactures do for holidays. It's fun to see the colorful packaging that comes out during these times and I think they speak to our inner child; at least to mine it does. Please join this journey with me and enjoy the content! – I try to post when I can, so… Welcome!