Haribo Gummi Candy – VAMPIRES (Tub 150 pieces)
Haribo Gummi Candy – VAMPIRES (Tub 150 pieces)
Candy Retailer JuJu Halloween Gummy Pumpkins 1 Lb
JuJu Pumpkins are orange and black gummi pumpkins that are great for snacking on during the fall season. Great to display on the coffee table.
Loaded with Orange and Grape (Black) Flavors.
Delivered in a Candy Retailer Sealed and Resealable Stand Up Pouch With Ingredients, Nutrition, and Expiration Dated Label.
Packaged in the USA by Candy Retailer.
Made in the USA.
Haribo New Halloween Limited Edition S'witches' Brew Sharing Size 10oz Bag
Perfect for handing out for Trick or Treat Night!
Have the best house on the block with HARIBO's S'Witches'
Gummies shapes are witches bats and pumpkins
These chewy candies are also great for passing out at a Halloween party
Make sure you buy these for your children they will love them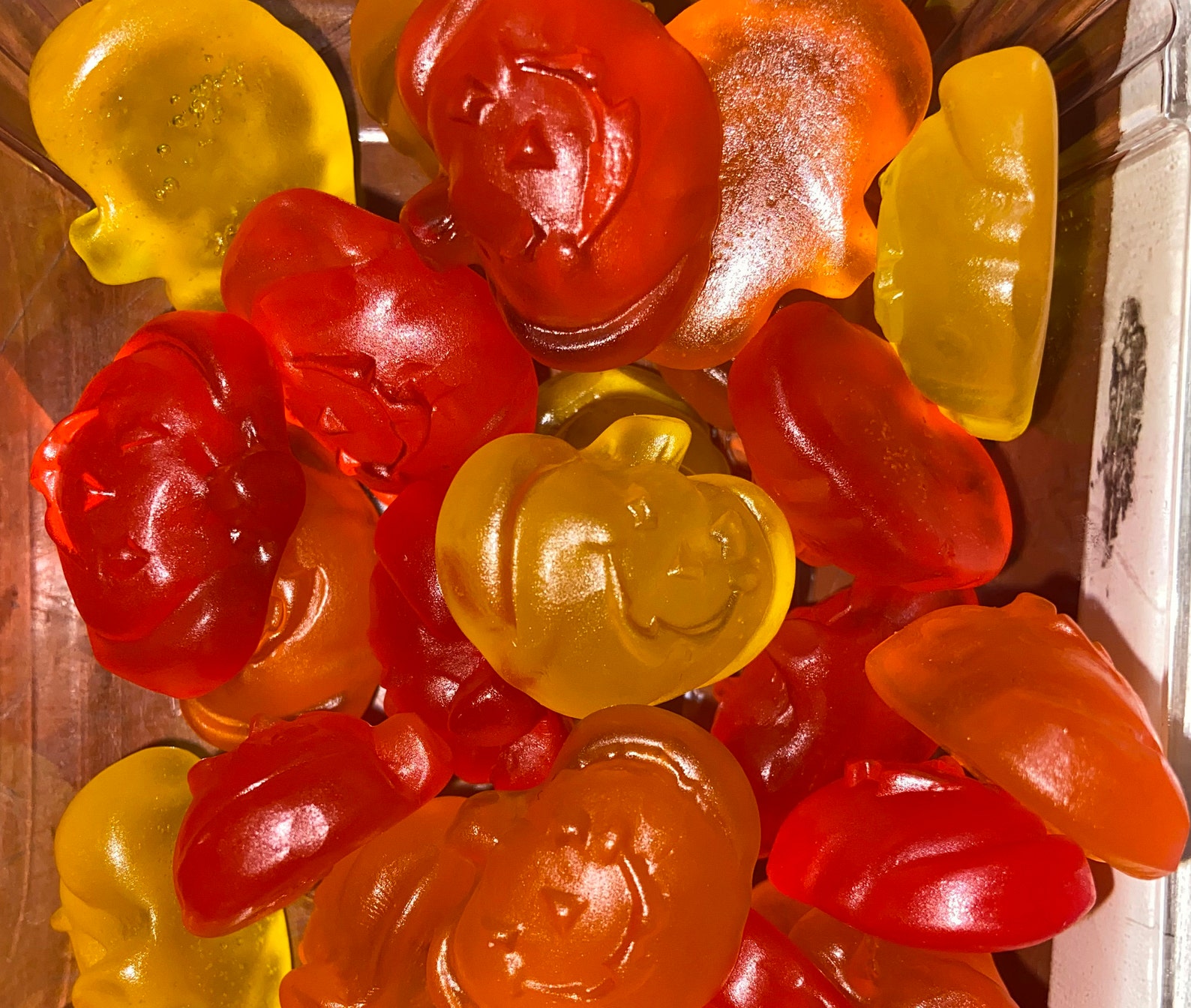 7 oz container of gummi pumpkins.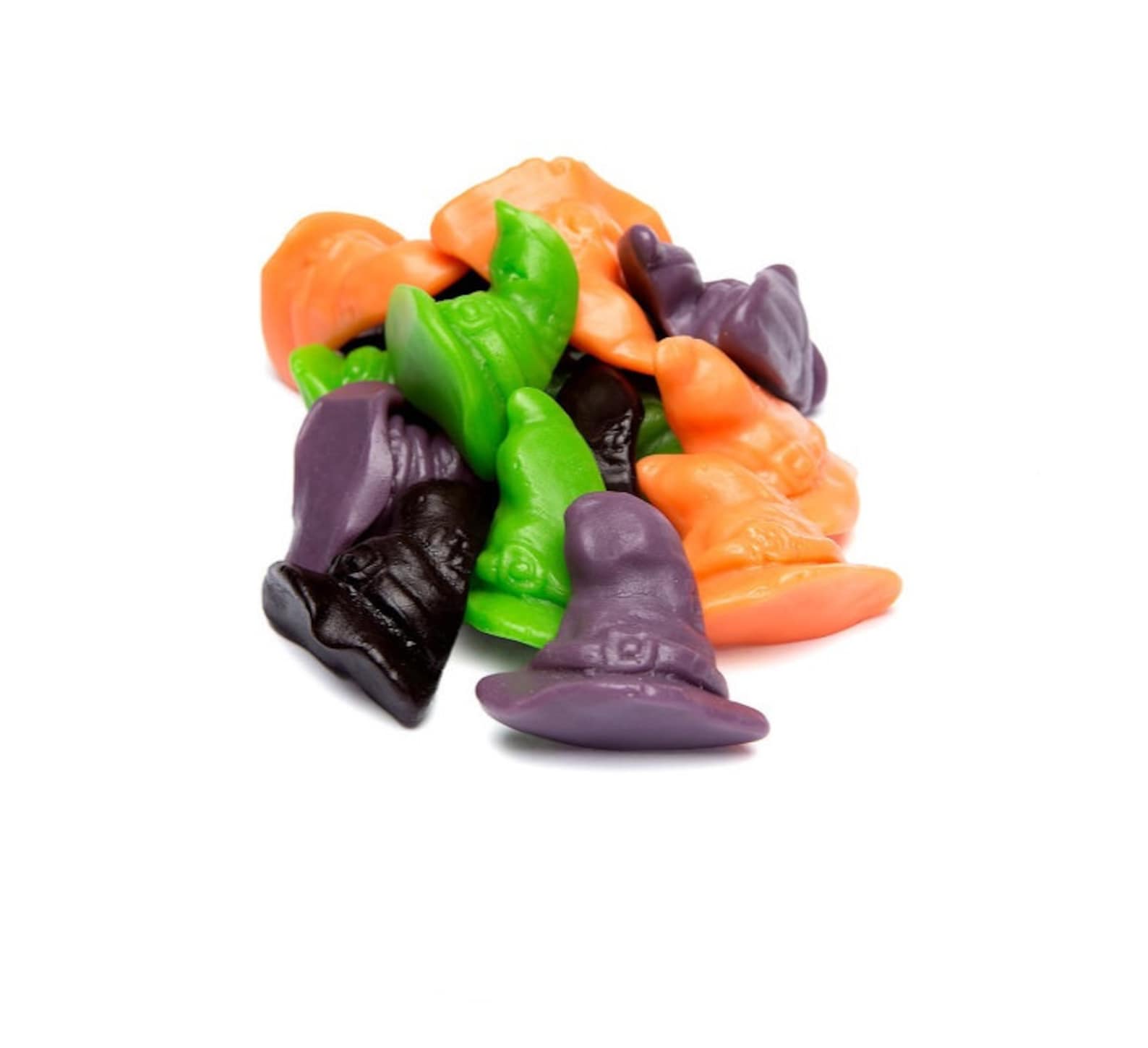 What's a witch without her hat? Her broom doesn't fly, her potions don't bubble and they surely don't work. Seize their power for yourself with these Gummy Witch hats in purple, orange, green and black. The flavor is powerfully potent. But don't be afraid to let it work its fruit flavored magic on your tongue, releasing spellbinding endorphins that you don't want to get rid of. 10 oz.
💖 Welcome to Candy Dulce, where I blog about anything to do with candy. I have a curiousity about new candy on the market and what candy manufactures do for holidays. It's fun to see the colorful packaging that comes out during these times and I think they speak to our inner child; at least to mine it does. Please join this journey with me and enjoy the content! – I try to post when I can, so… Welcome!