Boone's Mill | Holiday Themed Rock Crystal Candy Sticks
Flavors Included: Black Cherry, Orange, Yellow Pineapple
Perfect for Candy Buffets and Color Coordinating Decorations at Parties and Wedding Receptions; Brilliant Colored Crystals Show Through Clear Wrappers for Color Decorating.
Never Goes Bad or Gets Sticky or Gooey, Even When Enjoyed Outside on a Hot Summer Day.
Adults and kids love Squire Boone Village Rock Candy because it tastes good! Never goes bad or gets sticky or gooey, even when enjoyed outside on a hot summer day.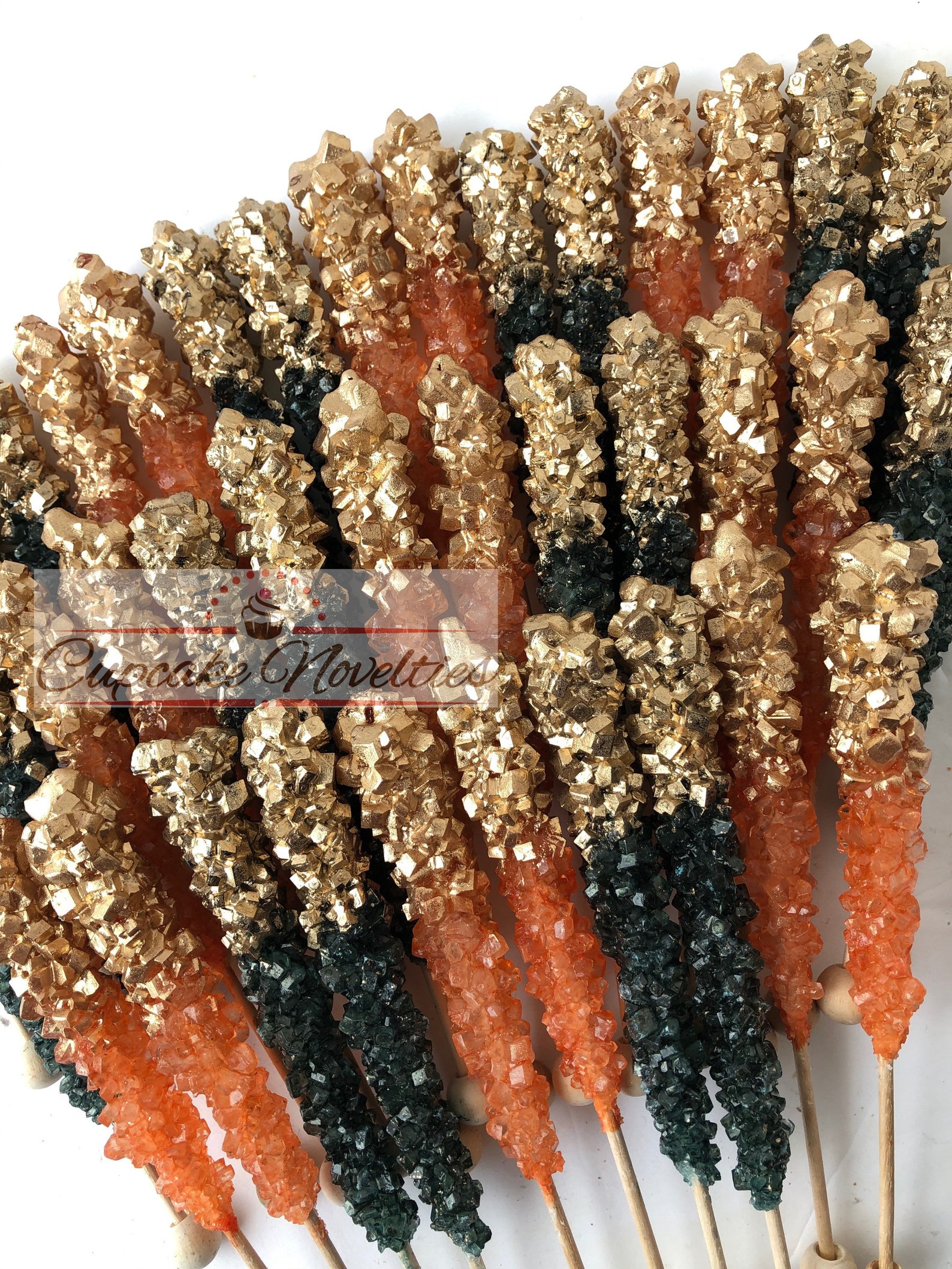 Halloween Party Favors Halloween Rock Candy
Halloween Dessert Table Treats! Fun & delicious Orange Gold and Black Gold themed Rock candy with pretty gold finish! Great for a Halloween party, Trick or Treat Favors, Halloween school events, Fall Parties, Halloween wedding favors, Halloween dessert table treats and more!
You will receive 1 dozen (12) decadent Rock Candy sticks, ready to be devoured in no time! If you'd like more than a dozen, please send me a CONVO and I can setup a custom listing for you 🙂
💖 Welcome to Candy Dulce, where I blog about anything to do with candy. I have a curiousity about new candy on the market and what candy manufactures do for holidays. It's fun to see the colorful packaging that comes out during these times and I think they speak to our inner child; at least to mine it does. Please join this journey with me and enjoy the content! – I try to post when I can, so… Welcome!