Halloween-Themed Pumpkin Lollipops (12 Pack) Great for Halloween Goody Bag Fillers – 12 Orange Pumpkin Lollipop Suckers

Prextex pack of 12 Halloween pumpkin lollipops, includes 12 pumpkin-shaped lollipop suckers
Uniquely designed and great tasting Halloween themed lollipops
Each lollipop is individually bubble-wrapped for protection during shipping
Beautifully-designed box; Perfect for gifts or Halloween party decoration
Can be used as perfect handouts at your Halloween party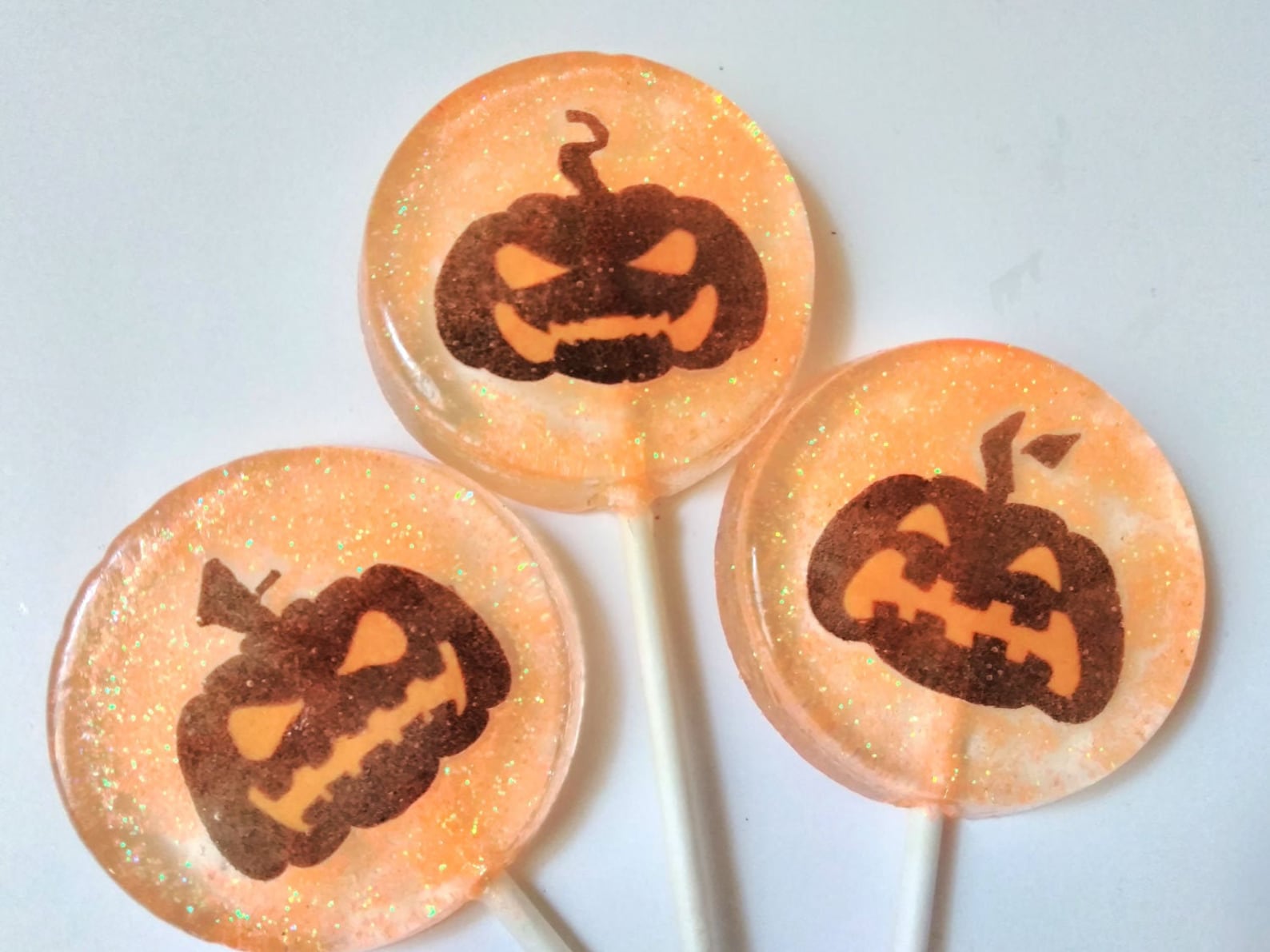 Halloween Party Favor Lollipops, Orange Pumpkin Lollipops, Set of 6 Edible Image Lollipops
These GORGEOUS orange pumpkin/jack-o-lantern lollipops would make the most eye-catching and fun party favors for your Halloween wedding or Halloween party. Your guests will delight in the uniqueness and wonderful taste of these fabulous favors! Or, use them any other day of the year as their classic, tattoo style design will never go out of style.
* Each image is 100% edible, using edible ink on edible sugar paper, which is encapsulated inside the lollipop.
* Available in 2 sizes – Medium size – 1.5 inches, perfect for anyone's bite AND Large – 2 inches wide, for a more dramatic and fun look!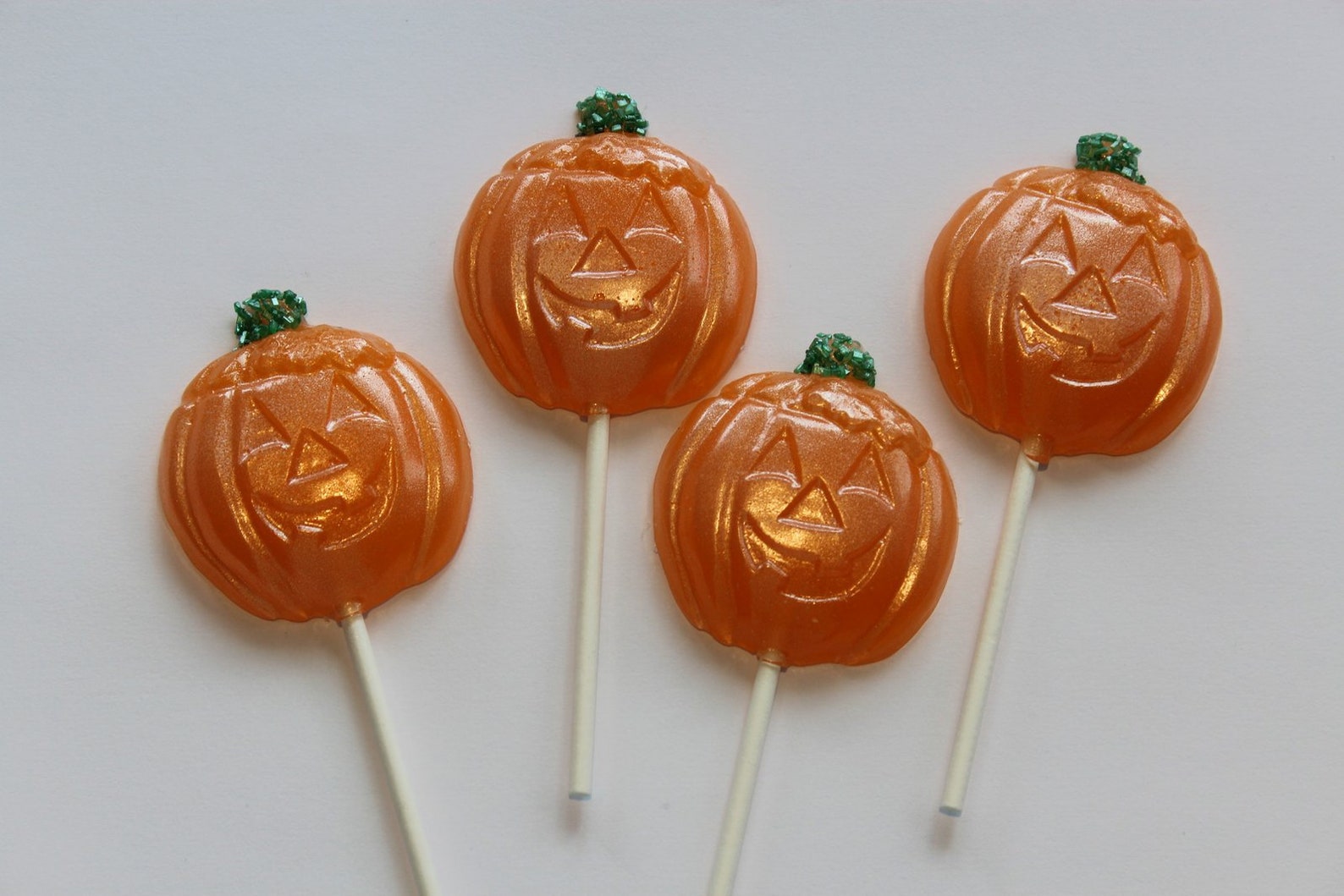 Jack-o'-Lantern pumpkin shaped Halloween lollipops in a set of 6 by I Want Candy
Pumpkin shapes with orange shimmer faces and green sugar stems!
Set of 6 lollipops.
10 flavors to choose from.
Each lollipop is individually wrapped.
Gift packaging included.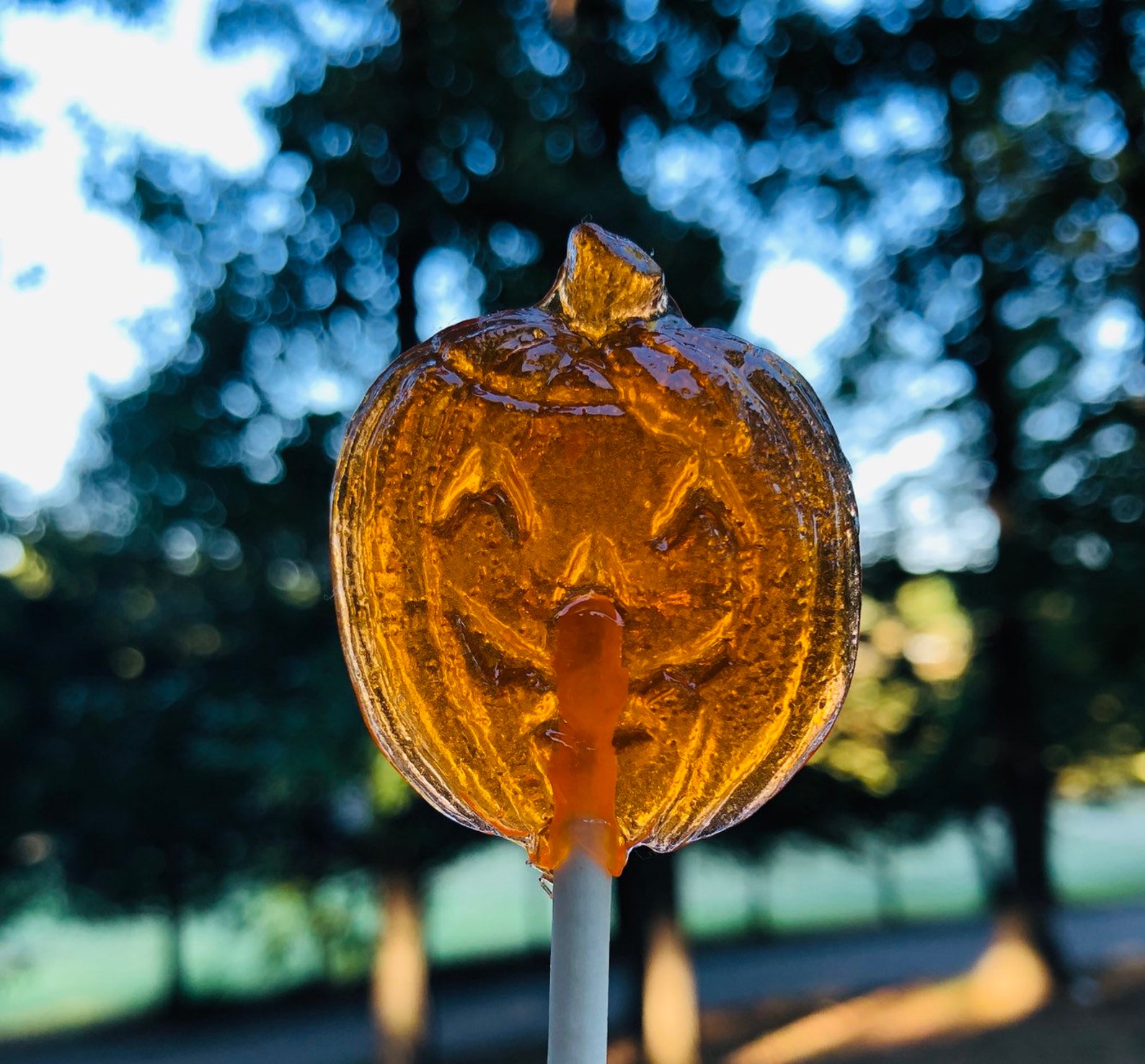 This listing is for 12 of our homemade lollipop suckers in a Jack-O-Lantern Pumpkin shape individually wrapped and sealed.
These beautiful Pumpkins can be made in any color or flavor. Some examples are: yellow, pink, red, green, orange, blue, purple… the list goes on.
They can also be made in any flavor: lemon, strawberry, cherry, pina colada, apple, lime, mint, strawberry-kiwi, cotton candy, cinnamon and many more.
They come individually wrapped and sealed with clear tape. Please see my other listings if you would like to add ribbons or tags. I offer those options at an additional charge.
Each lollipop measures 1″ round and comes on a 4" stick.
💖 Welcome to Candy Dulce, where I blog about anything to do with candy. I have a curiousity about new candy on the market and what candy manufactures do for holidays. It's fun to see the colorful packaging that comes out during these times and I think they speak to our inner child; at least to mine it does. Please join this journey with me and enjoy the content! – I try to post when I can, so… Welcome!