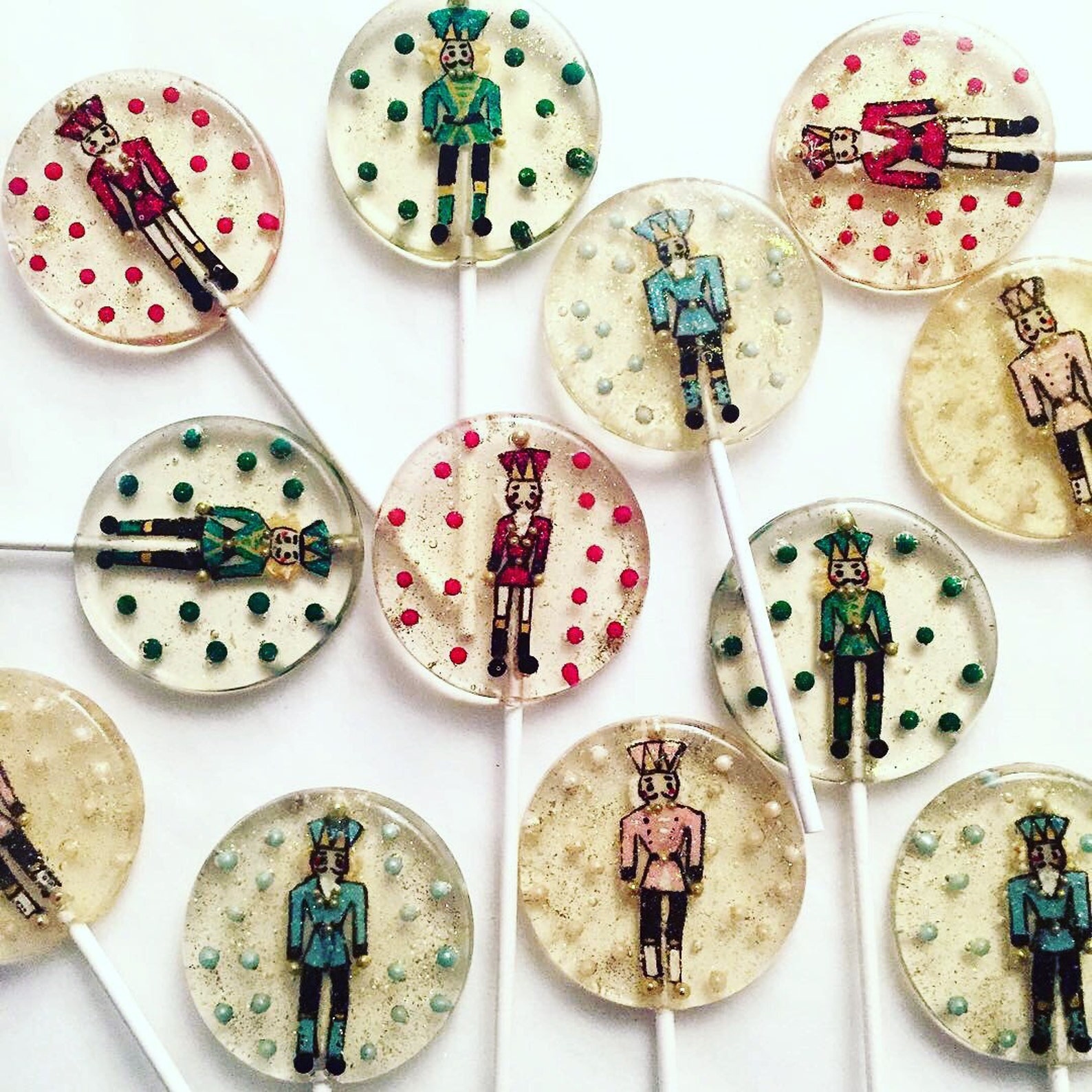 3 Glittery Christmas Nutcracker Lollipops

It's that time of year again!
The order is for three handmade to order 3″ peppermint mocha (yum!) hard candy lollipops with hand painted and cut marzipan nutcrackers. Marzipan is an almond confection, and does contain nuts. These festive nutcrackers are dusted with edible glitter and decorated with candy dragees. The candy is dotted with candy pearls and sprinkled with edible gold glitter. So cute!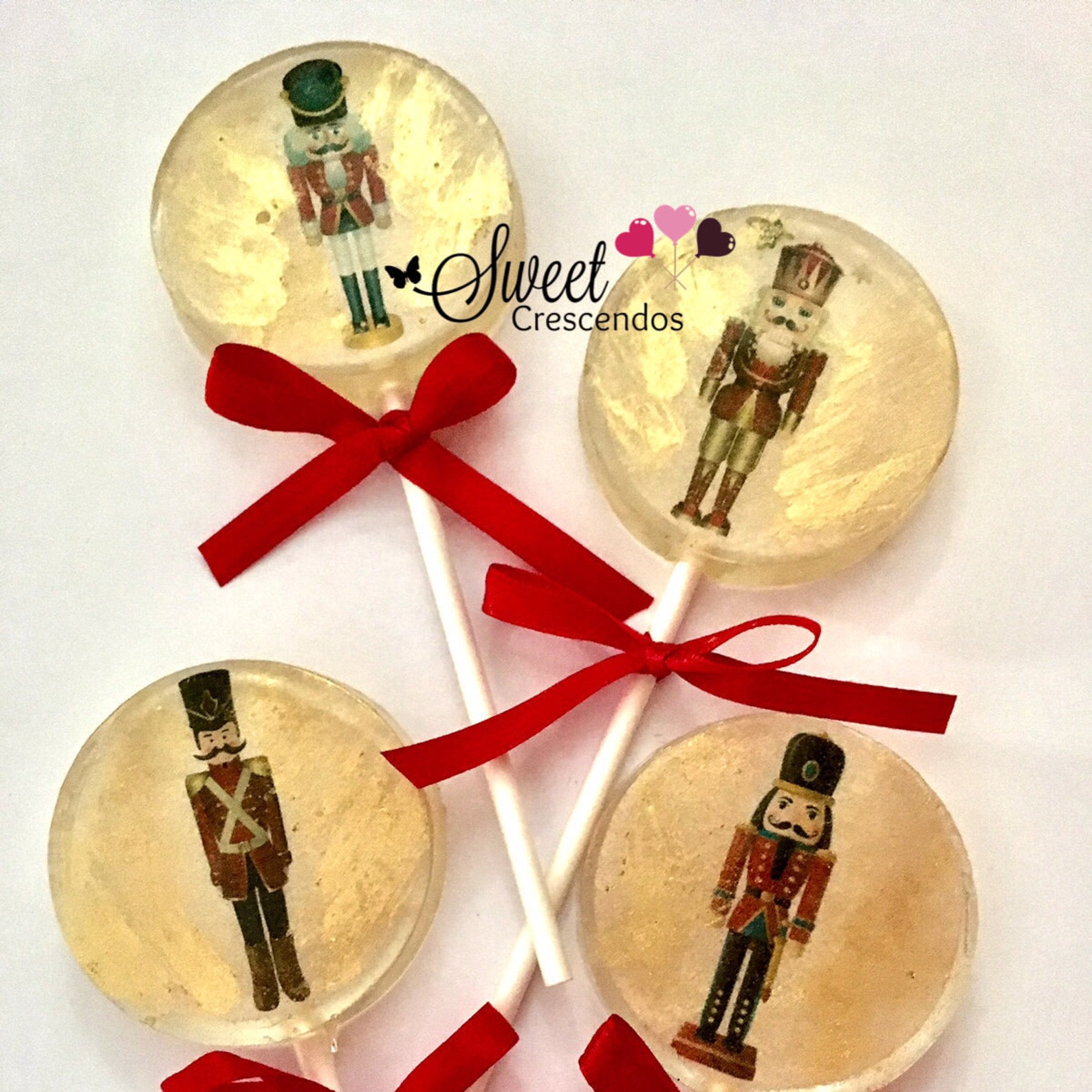 Christmas Nut Cracker Lollipops-Hard Candy Lollipops- Christmas- Party Favors-
These nut crackers are beyond gorgeous!!! Made with an all edible image the lollipop is also accented with edible Rolkem Gold.
You will receive 12 Nut Cracker Lollipops with your order.
ALL LOLLIPOPS WILL BE INDIVIDUALLY WRAPPED AND TIED WITH A RED RIBBON.
💖 Welcome to Candy Dulce, where I blog about anything to do with candy. I have a curiousity about new candy on the market and what candy manufactures do for holidays. It's fun to see the colorful packaging that comes out during these times and I think they speak to our inner child; at least to mine it does. Please join this journey with me and enjoy the content! – I try to post when I can, so… Welcome!