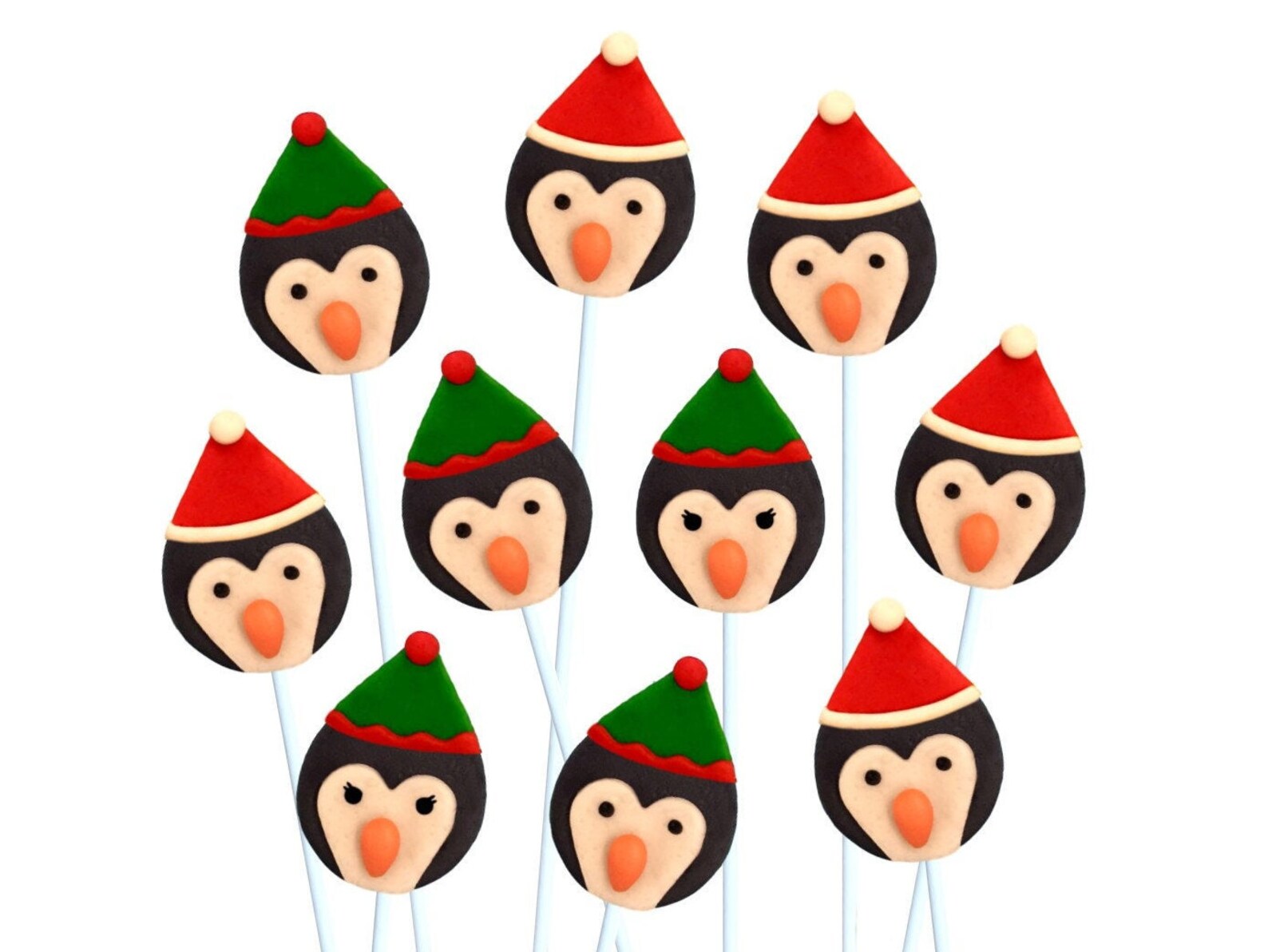 SANTA and ELF Christmas PENGUIN candy! Edible marzipan lollipops for Christmas – A Delicious Treat!

Made with pure cane sugar and ground California almonds, and crafted by hand, our marzipops are fun for all ages and make delicious and unique party favors, gifts and treats.
NEW! You can now order these yummy Christmas pops in convenient sets. This adorable Penguin set includes 10 Christmas penguin pops. You can order them in all Santas or a combination of Santas and elves.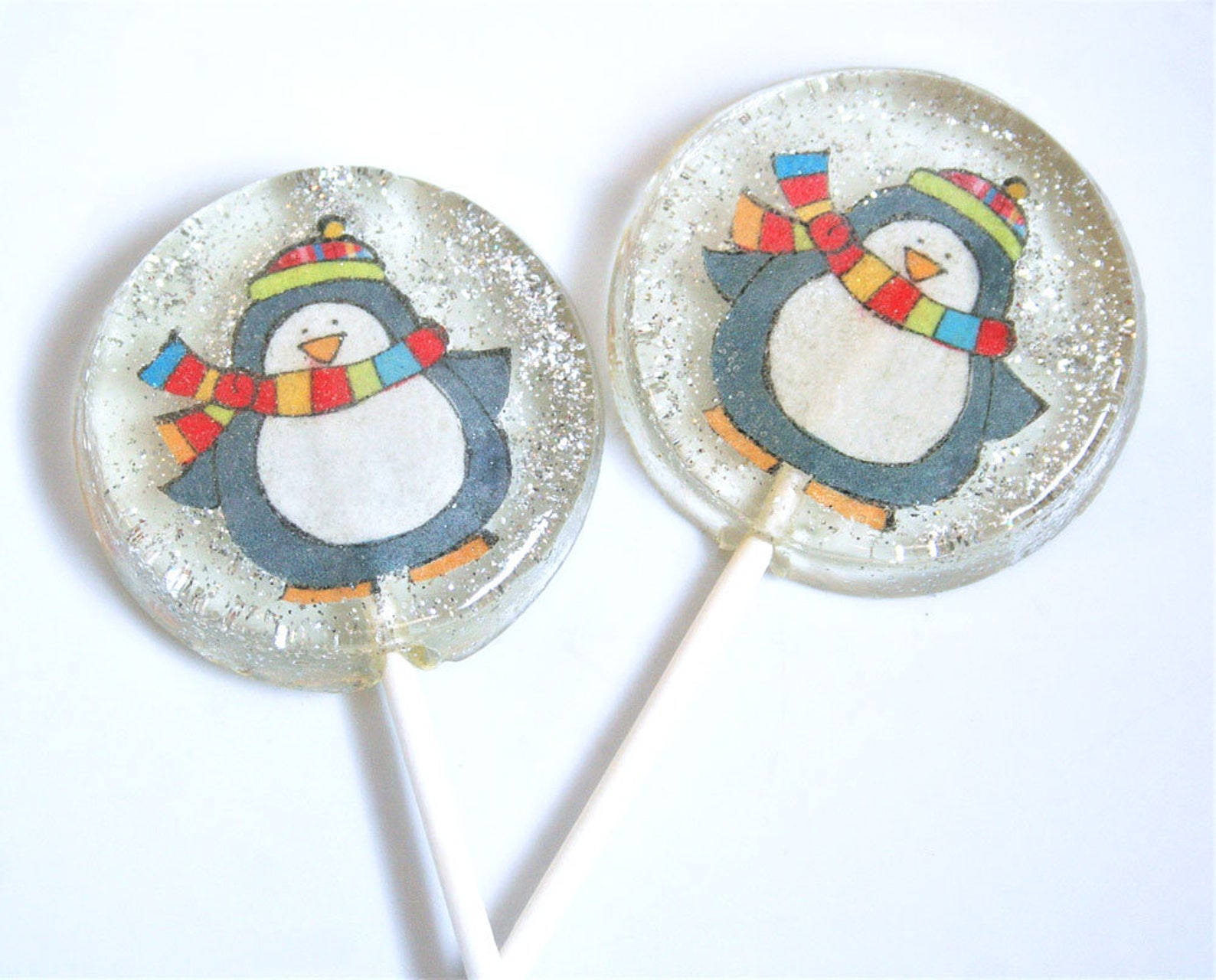 Christmas Party Favor Lollipops, Winter Penguin Party Favors, 6 Edible Image Lollipops, Christmas Favors Lollipops
Wonderful Christmas themed lollipops with edible image of an adorable winter penguin encapsulated inside. They would make the most perfect treat for any Christmas celebration, Christmas wedding, winter wedding or any winter celebration.
* Each winter penguin image is 100% edible, using edible ink on edible wafer paper, which is encapsulated inside the lollipop and surrounded by edible glitter.
* Available in our 1.5 inch or our 2 inch size, for better detail and a more dramatic look.
💖 Welcome to Candy Dulce, where I blog about anything to do with candy. I have a curiousity about new candy on the market and what candy manufactures do for holidays. It's fun to see the colorful packaging that comes out during these times and I think they speak to our inner child; at least to mine it does. Please join this journey with me and enjoy the content! – I try to post when I can, so… Welcome!