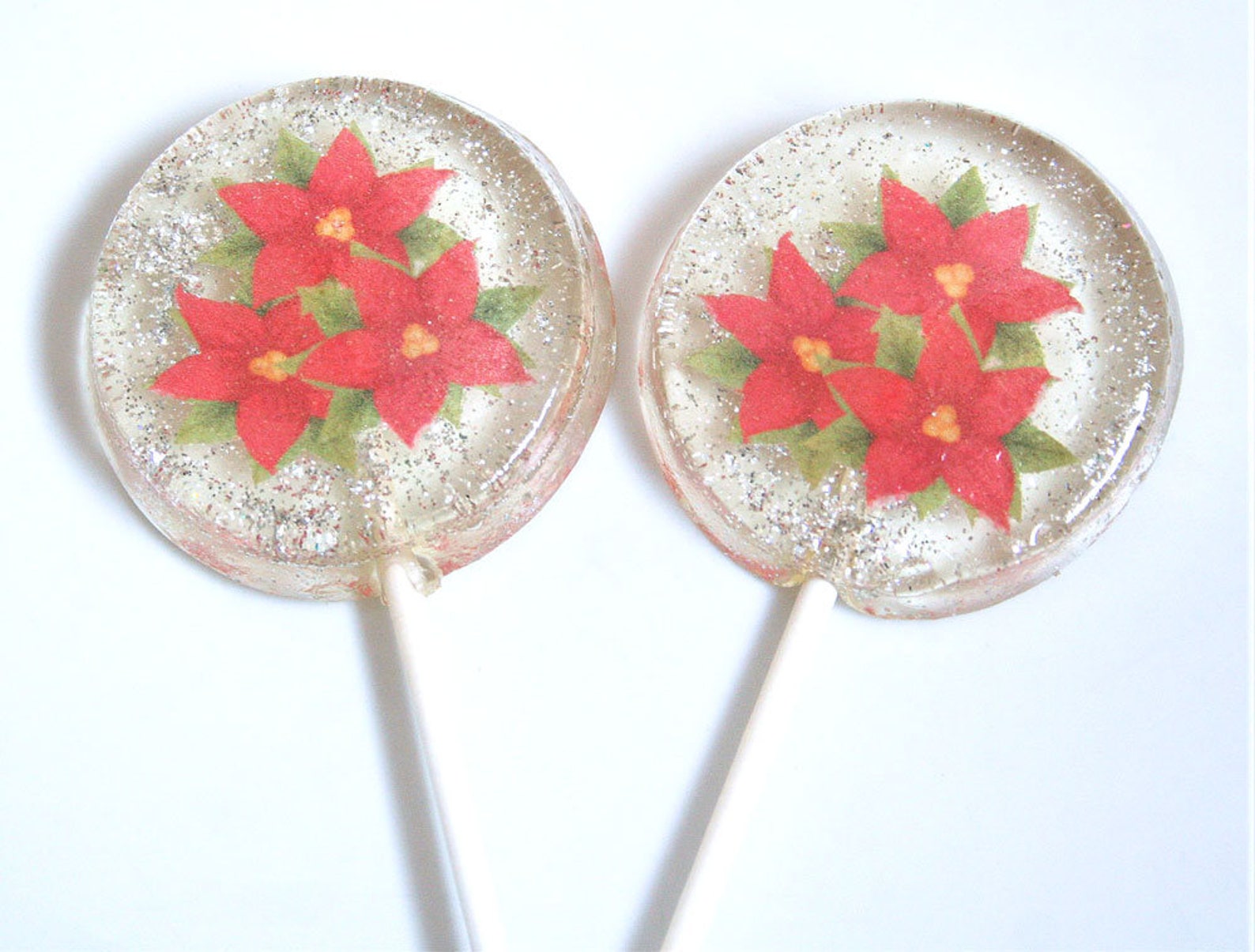 6 Edible Image Lollipops Christmas Favors Lollipops
Wonderful Christmas themed lollipops with edible image of Christmas Pointsettas encapsulated inside. They would make the most perfect treat for any Christmas celebration, Christmas wedding, winter wedding or any winter celebration.
* Each Christmas pointsettas image is 100% edible, using edible ink on edible wafer paper, which is encapsulated inside the lollipop and surrounded by edible glitter.
* Available in our 1.5 inch or our 2 inch size, for better detail and a more dramatic look.
💖 Welcome to Candy Dulce, where I blog about anything to do with candy. I have a curiousity about new candy on the market and what candy manufactures do for holidays. It's fun to see the colorful packaging that comes out during these times and I think they speak to our inner child; at least to mine it does. Please join this journey with me and enjoy the content! – I try to post when I can, so… Welcome!