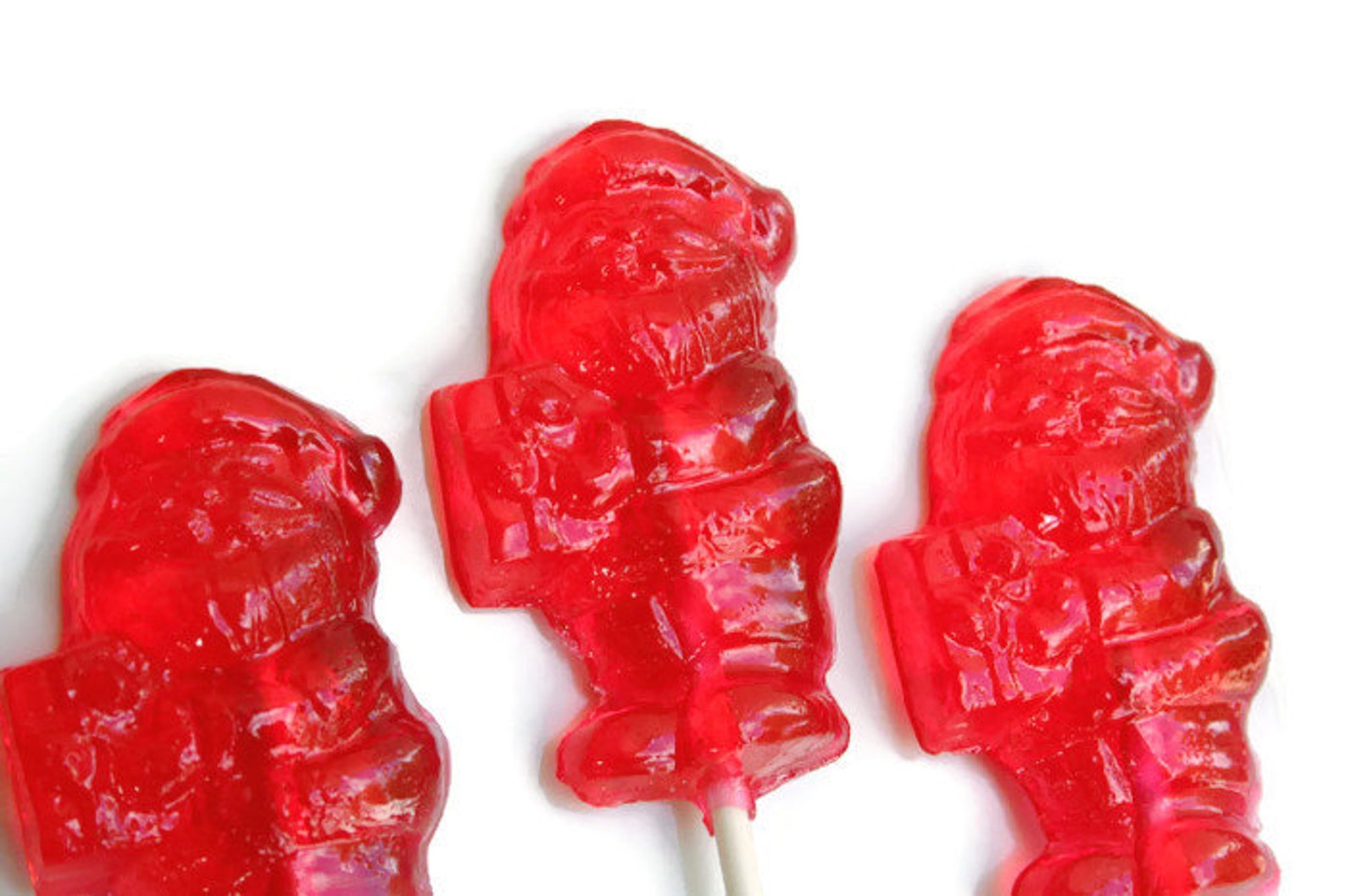 Santa Claus Lollipops – Red Strawberry Flavor Hard Candy- 5 Lollipop Pack
You couldn't ask for a more perfect party favor for your winter festivities than these fabulous strawberry flavored Santa Claus Lollipops!!
Each lollipop measures about 2 inches tall and is hand made from scratch. We use only the best ingredients and the highest quality flavor oils and food coloring, to ensure the best tasting candies.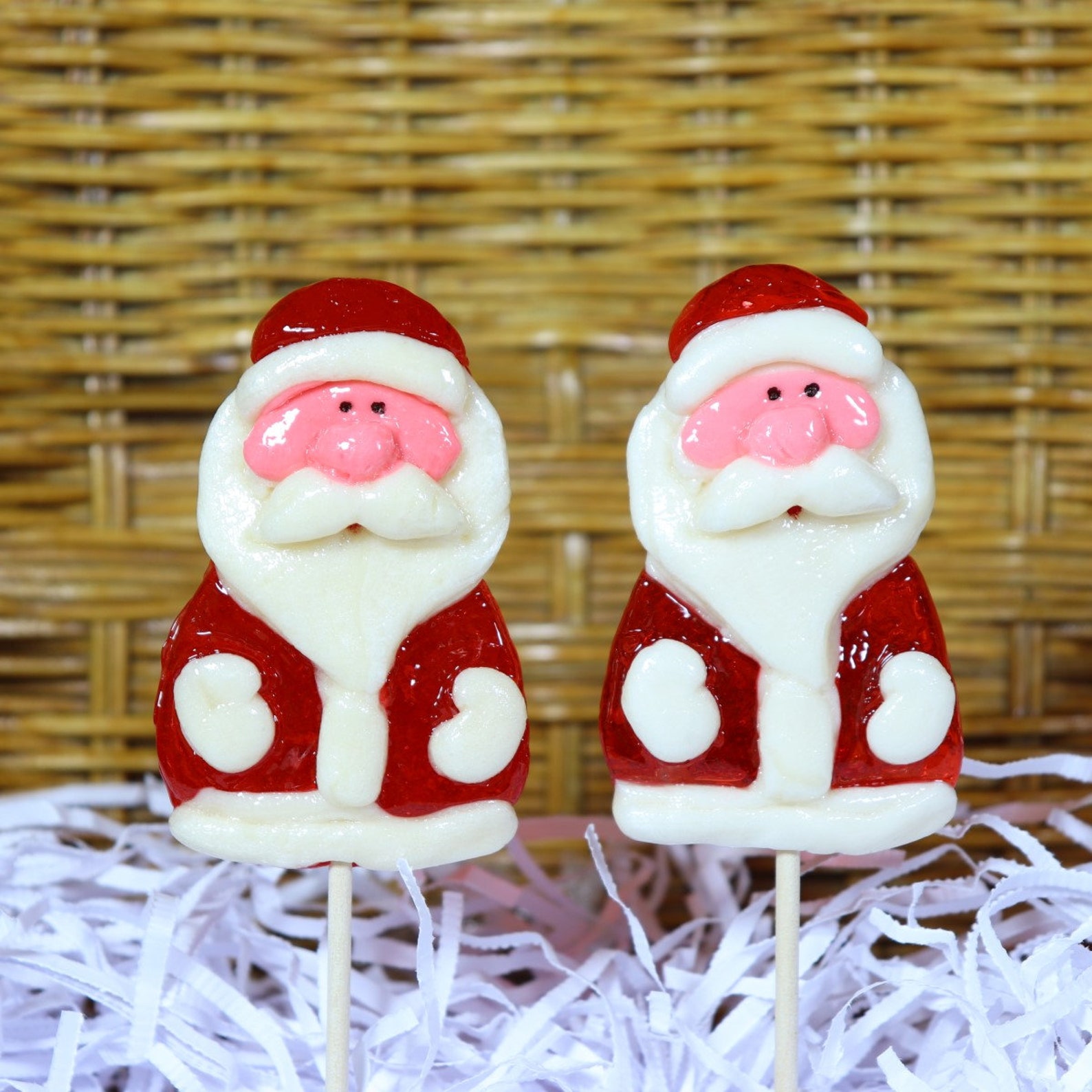 30 grams / 1,06 ounces flavored handmade lollipop Santa Claus
This lollipops are 100% handcrafted by our team of Brimel Candy Factory.
Contents: Sugar, molasses, citric acid, food colors, food flavorings.
Flavors:ice cream, strawberries
Name and size: Santa Lollipop, 30 grams 7-9 cm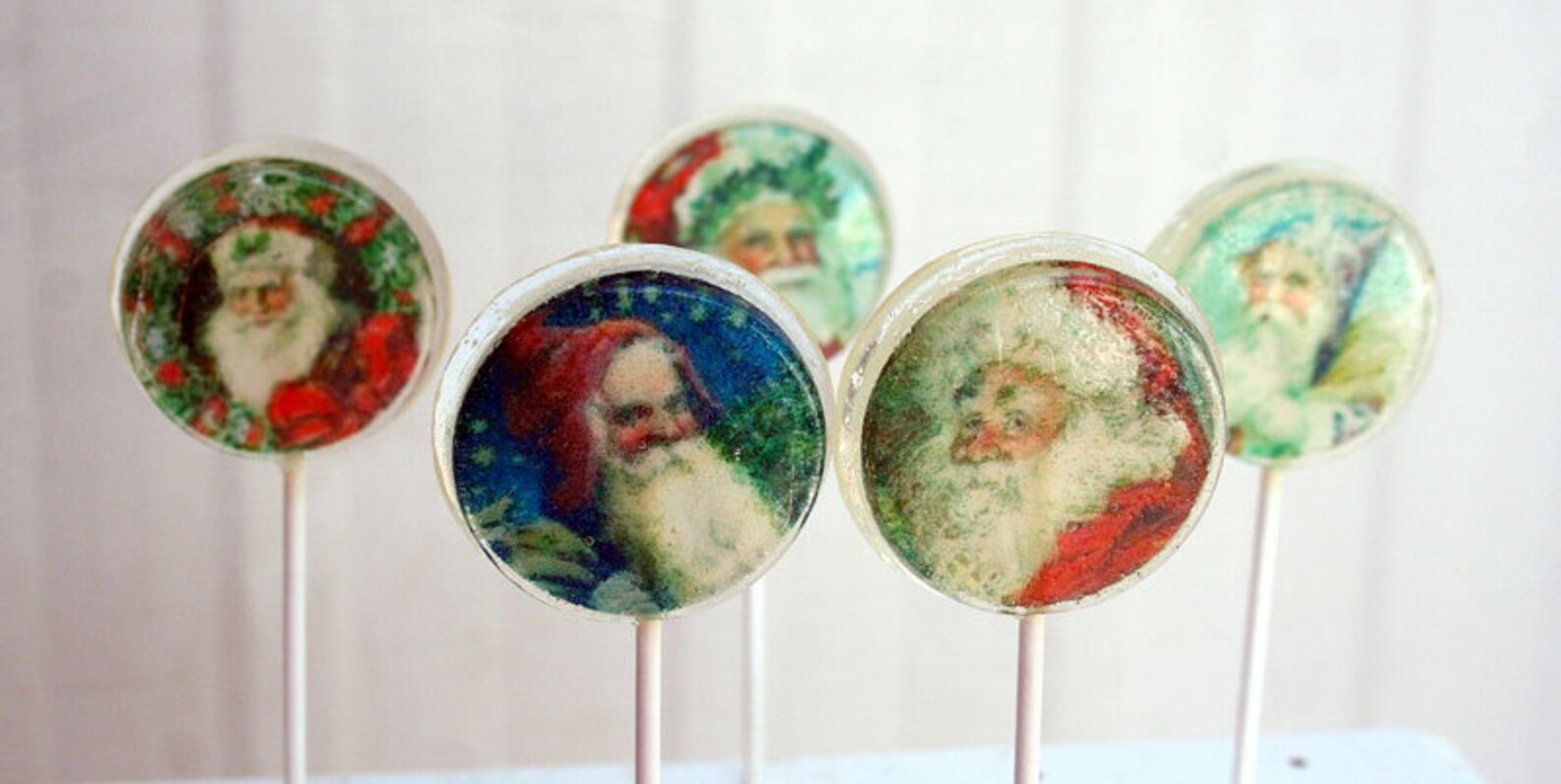 Christmas Party Favor Lollipops, Vintage Santa Claus, Country Christmas, Set of 10
Wonderful vintage style Santa Claus images will make the most wonderful addition to your holiday treat table!
* Each image is printed with edible ink on edible sugar paper, which is encapsulated inside the lollipop.
* Available in 3 sizes – Medium size – 1.5 inches, perfect for anyone's bite, Large – 2 inches wide, for a more dramatic and fun look OR Wow everyone with our stunning Extra Large, 3 inch lollipops!
* Add a little bling to your lollipop stick for that extra dramatic look! Upgrade to a faux rhinestone wrapped lollipop stick for an additional $.75 per lollipop!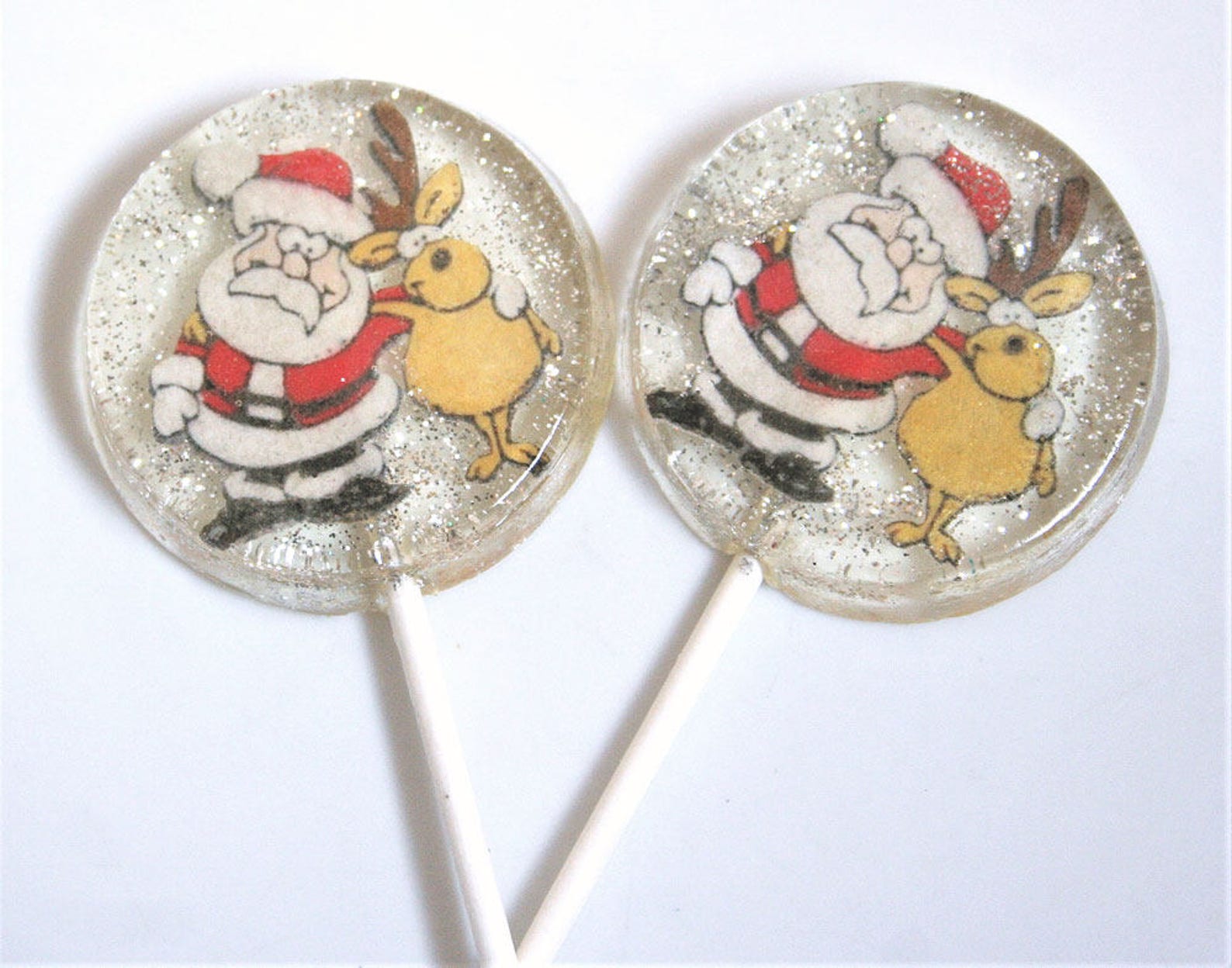 Christmas Party Favor Lollipops, Santa & Reindeer Party Favors, 6 Edible Image Lollipops, Christmas Favors Lollipops
Wonderful Christmas themed lollipops with edible image of Santa and a reindeer encapsulated inside. They would make the most perfect treat for any Christmas celebration, Christmas wedding, winter wedding or any winter celebration.
* Each Santa and a reindeer image is 100% edible, using edible ink on edible wafer paper, which is encapsulated inside the lollipop and surrounded by edible glitter.
* Available in our 1.5 inch or our 2 inch size, for better detail and a more dramatic look.
💖 Welcome to Candy Dulce, where I blog about anything to do with candy. I have a curiousity about new candy on the market and what candy manufactures do for holidays. It's fun to see the colorful packaging that comes out during these times and I think they speak to our inner child; at least to mine it does. Please join this journey with me and enjoy the content! – I try to post when I can, so… Welcome!