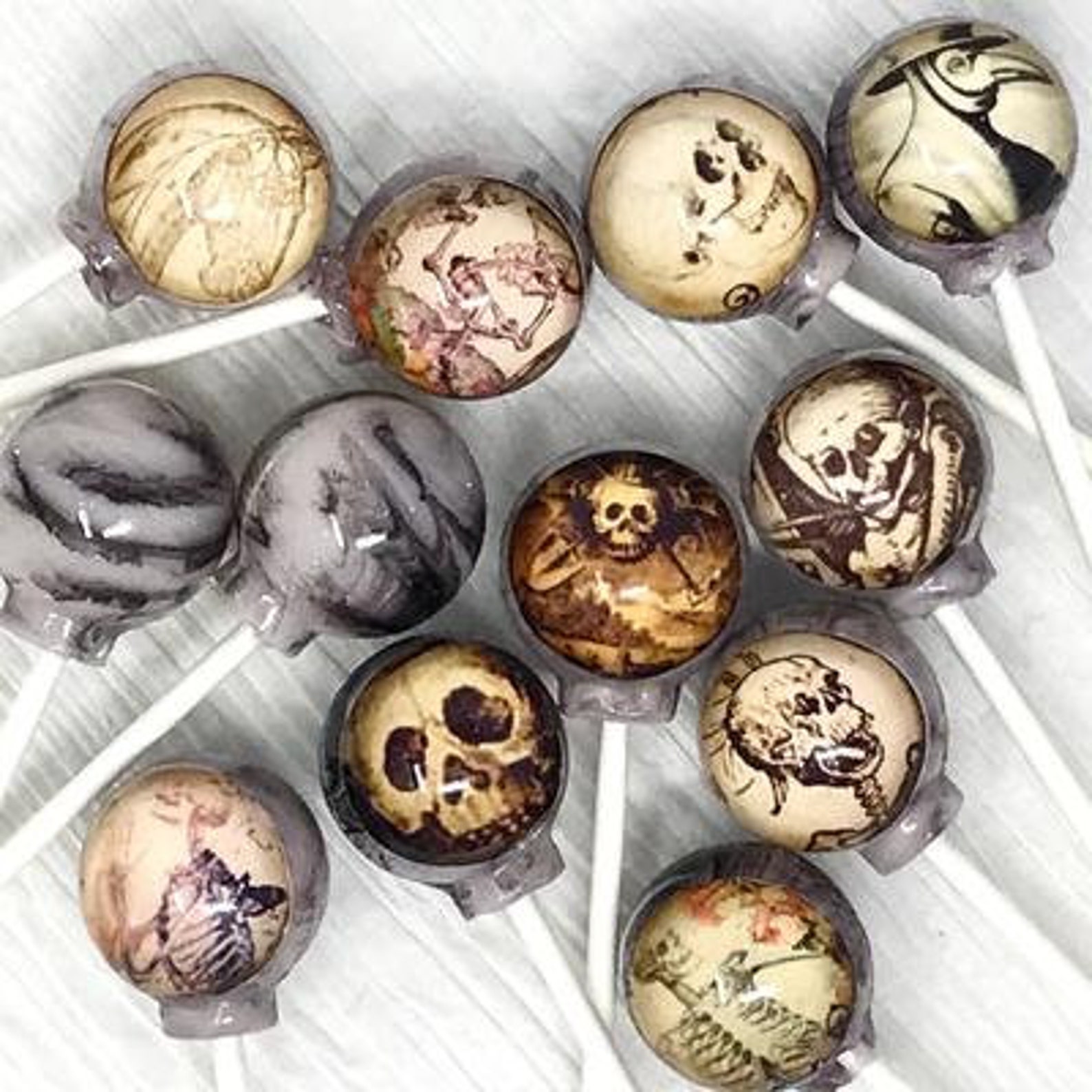 Haunted Skeleton edible image set of 6 lollipops by I Want Candy
Haunted Skeletons creepiest lollipops ever! Let's scare your taste buds!
24 assorted images.
Set of 6 lollipops.
Choose from 10 different flavors.
Backfill color, spooky grey and black swirl!
Each lollipop weighs approximately 26g and stands about 4.5″ high.
Each lollipop is individually wrapped.
Gift packaging included.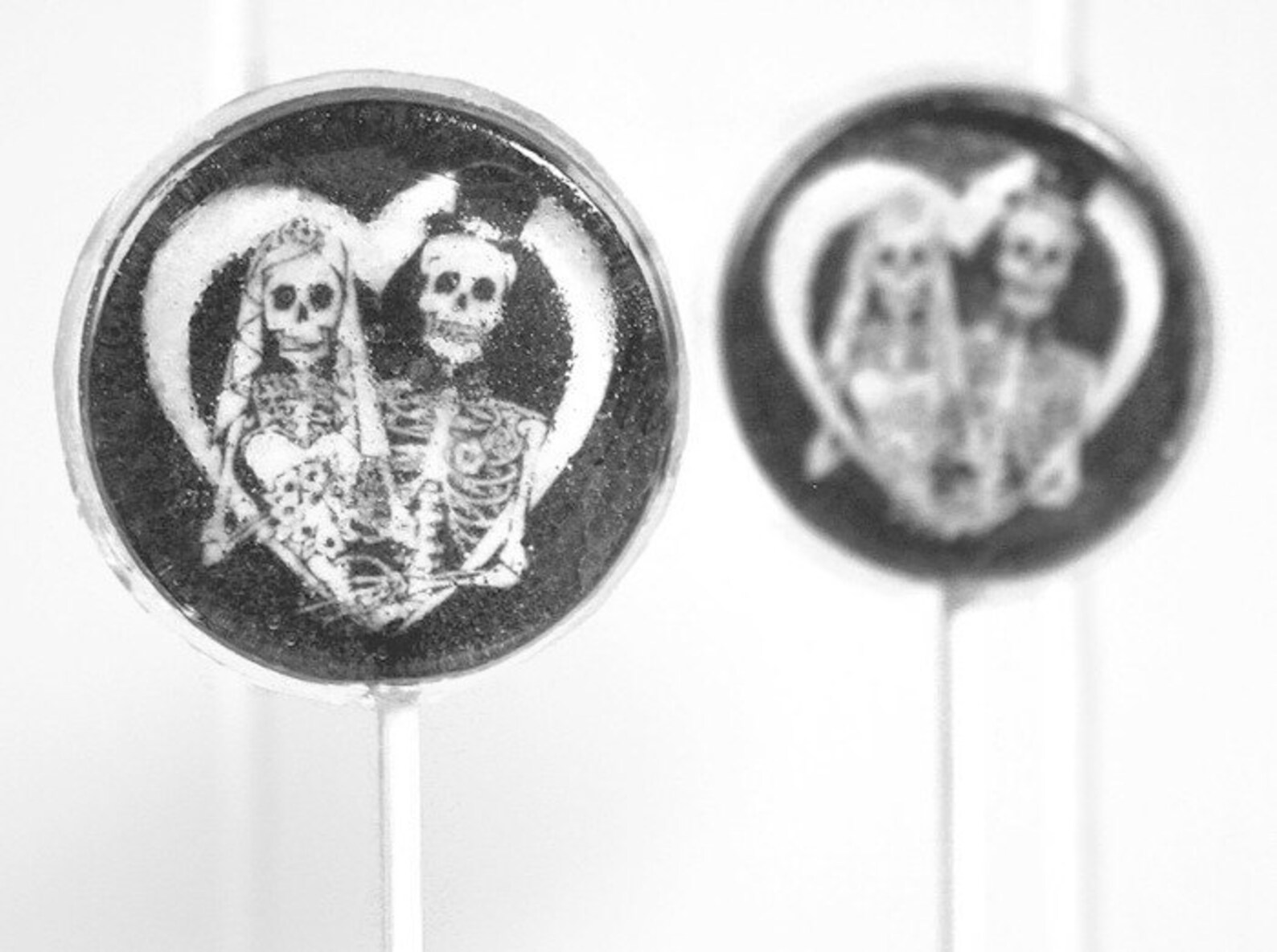 Halloween Wedding Favor Lollipops, Skeleton Bride and Groom Black and White, Set of 6 Edible Image Lollipops
Having a Halloween wedding? Or just looking for some fun and gothic style wedding favor treats? This wonderful skeleton bride and groom are here to signify Till Death Do Us Part!
* Each skeleton bride and groom emblem is 100% edible, using edible ink on edible sugar paper, which is encapsulated inside the lollipop.
* Available in 2 sizes – Medium size – 1.5 inches, perfect for anyone's bite AND Large – 2 inches wide, for a more dramatic and fun look!
💖 Welcome to Candy Dulce, where I blog about anything to do with candy. I have a curiousity about new candy on the market and what candy manufactures do for holidays. It's fun to see the colorful packaging that comes out during these times and I think they speak to our inner child; at least to mine it does. Please join this journey with me and enjoy the content! – I try to post when I can, so… Welcome!