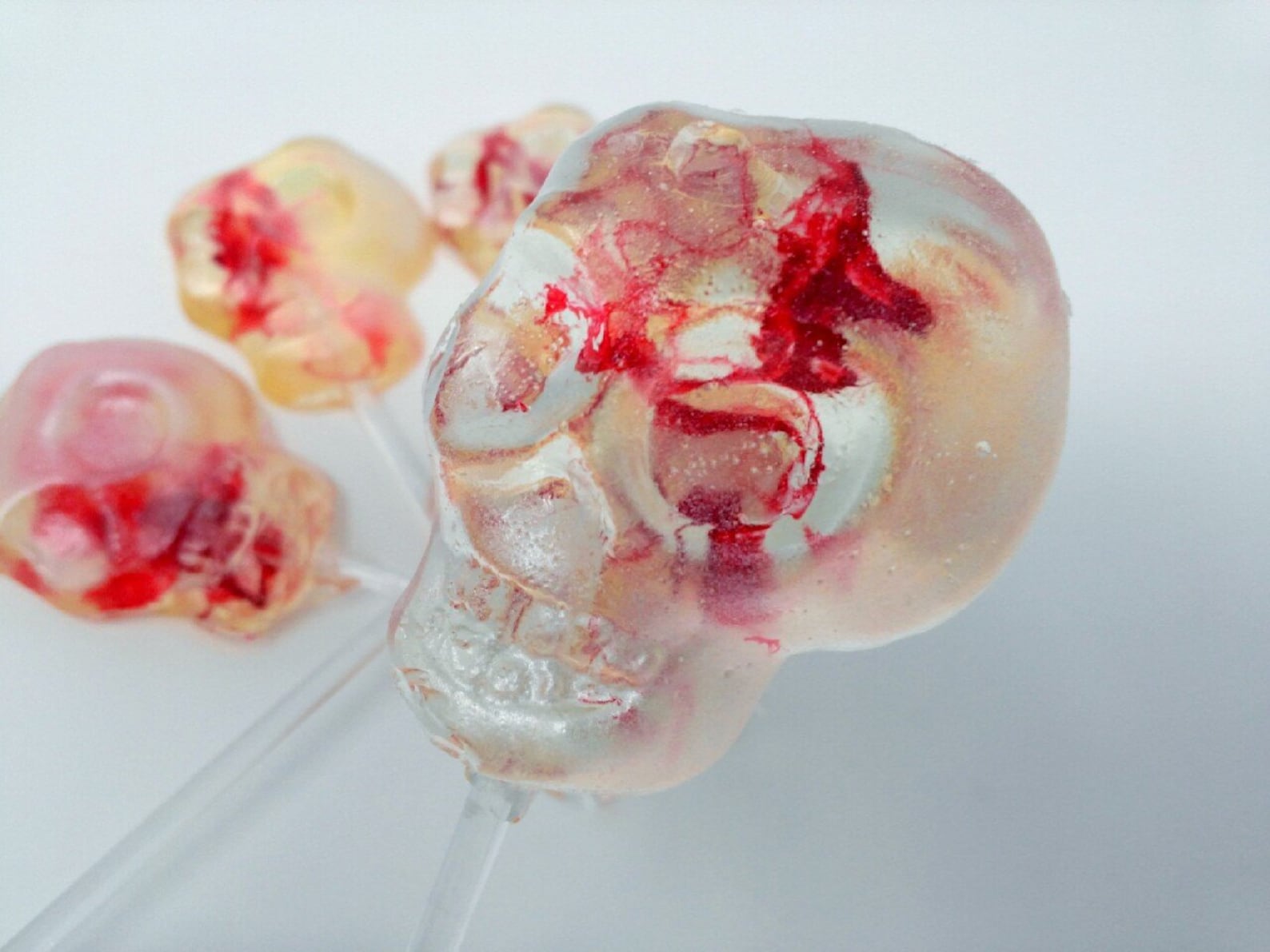 Bloody Skull Halloween lollipops set of 6 by I Want Candy
Bloody skulls have a swirl of "blood" and a white shimmer face.
Each lollipop is individually wrapped.
Set of 6 lollipops.
10 flavors to choose from.
Gift packaging included.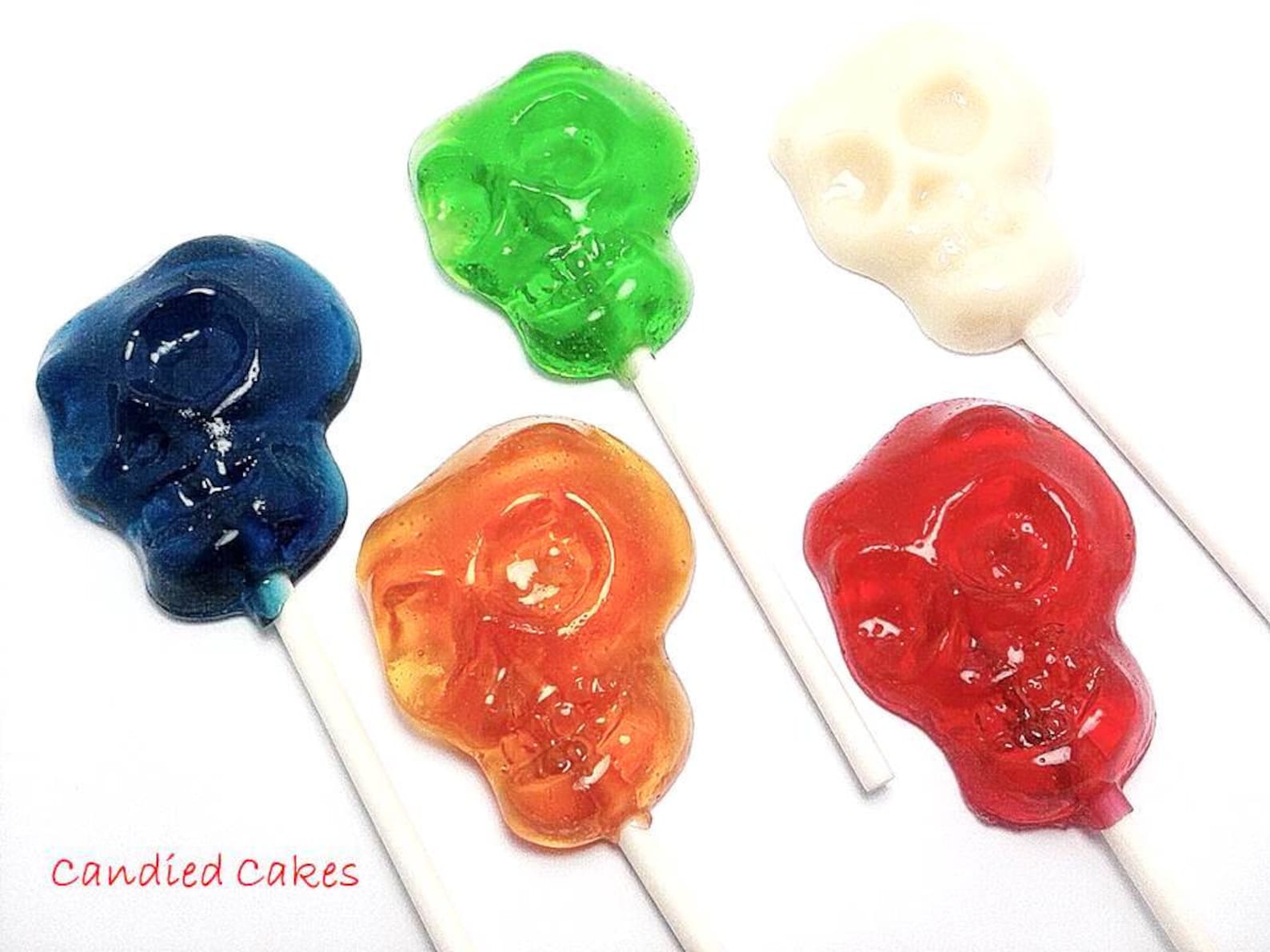 12 SKULL LOLLIPOPS – Halloween Party Favors, Halloween Party

Lollipop Measurements: 2 1/4″
Stick Size: 4 1/2 inches
Wrappings: Individually wrapped and sealed in super clear cellophane
💖 Welcome to Candy Dulce, where I blog about anything to do with candy. I have a curiousity about new candy on the market and what candy manufactures do for holidays. It's fun to see the colorful packaging that comes out during these times and I think they speak to our inner child; at least to mine it does. Please join this journey with me and enjoy the content! – I try to post when I can, so… Welcome!