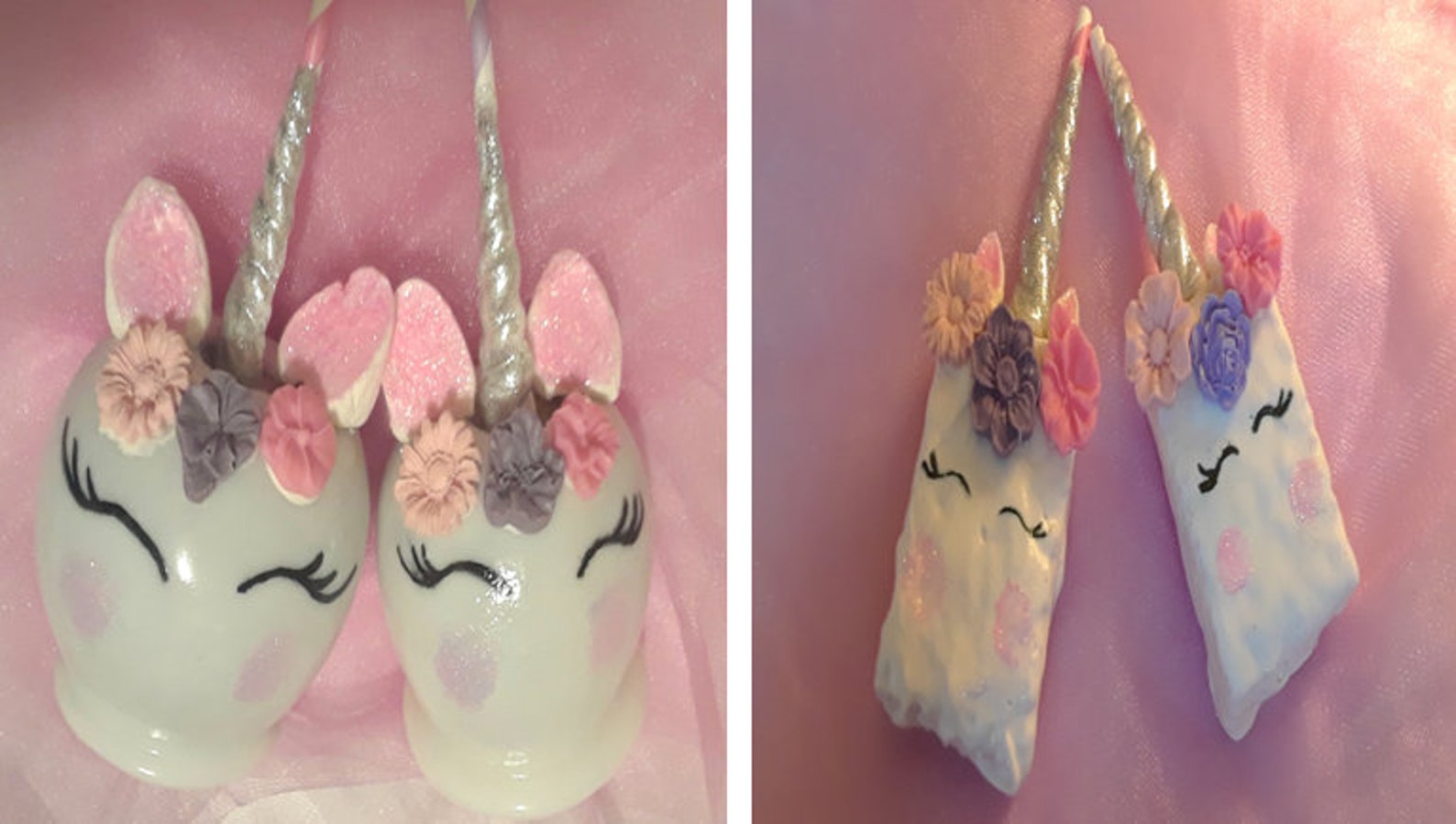 12 UNICORN Themed Candy Apples & Rice Krispy Treats
12 UNICORN Themed Candy Apples & Rice Krispy Treats
I'm selling 12 UNICORN Themed Candy Apples and 12 Rice Krispy Treats. So, you will have 24 treats in all. Choose whether you want the apples dipped in white chocolate or hard candy.Choose 3 colors that you want for your treats. Choose whether you want the unicorn horn gold or silver. All treats will come individually wrapped with matching straws and ties. The treats will be packaged to prevent damage.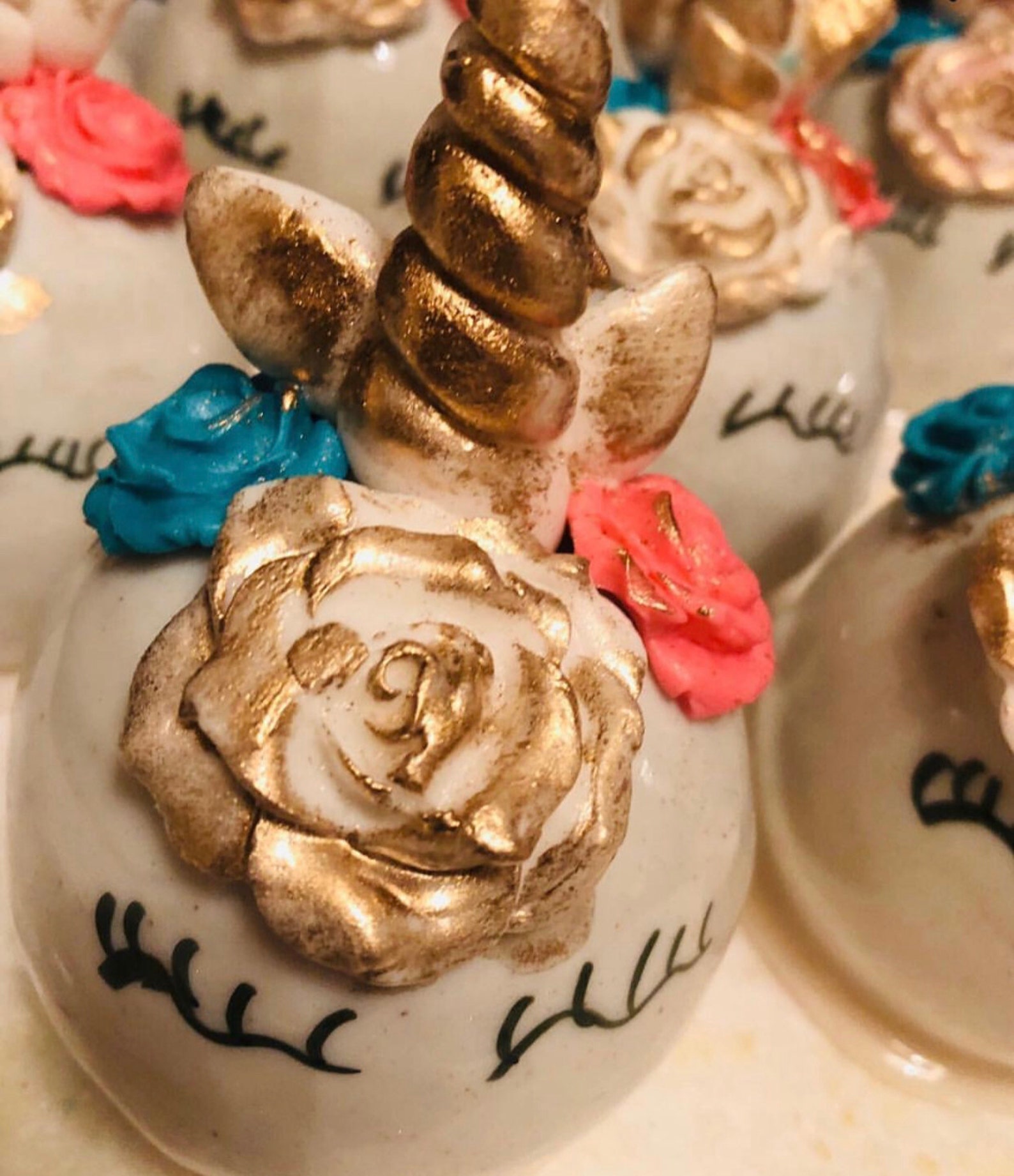 Beautiful Unicorn Candy apples and Party Favors
Candy apples
Personalized Chip Bags
Personalized Capri suns
Oreos
Pretzels
Rice Krispy
Marshmallows
Candy popcorn available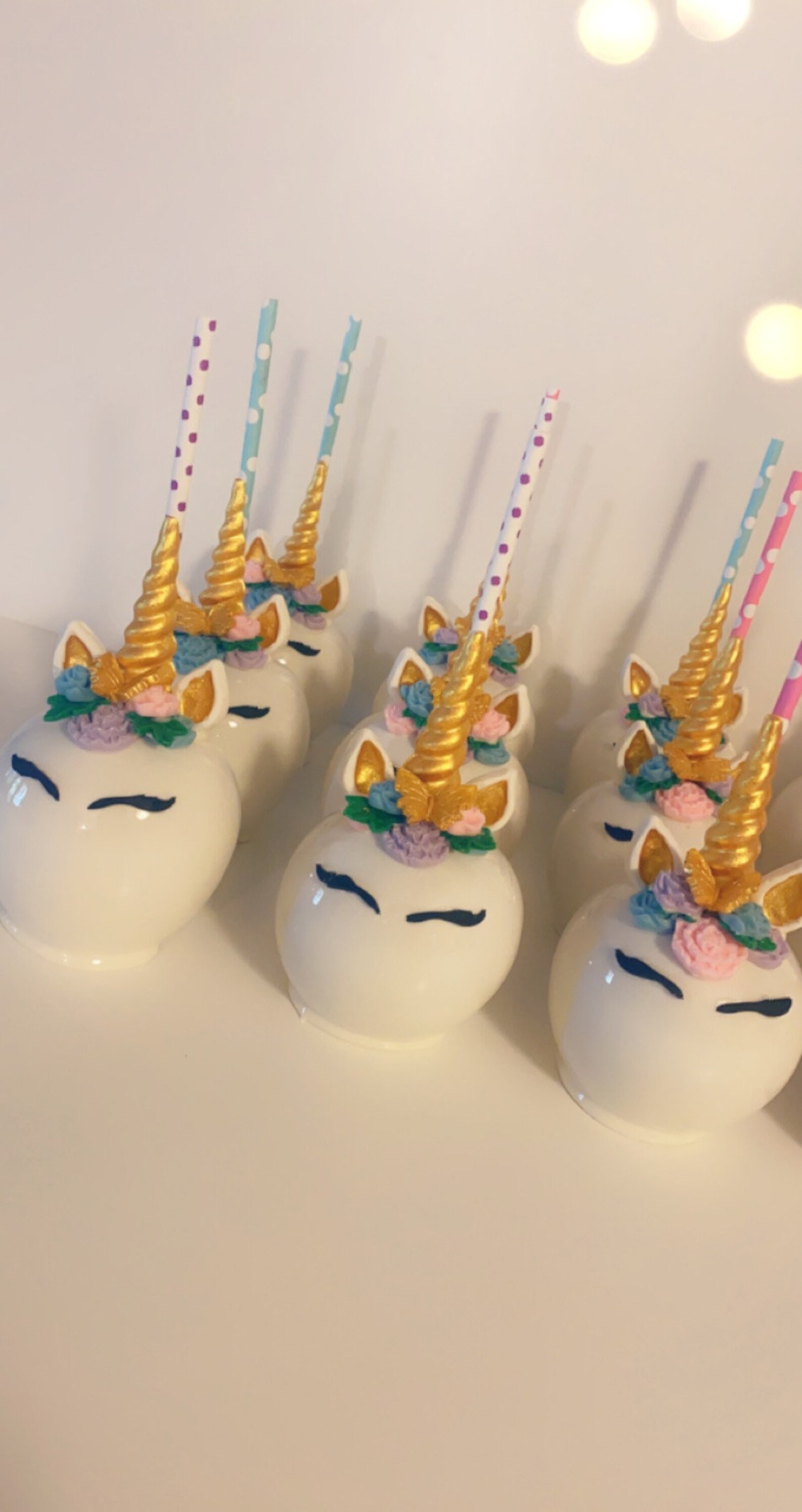 One dozen (12) unicorn themed candy apples!
The accents come in pink, purple, blue and gold. If you would like different colors please add in the notes! These are hard candy apples, if you would like white chocolate dipped instead please choose white chocolate from the flavor list.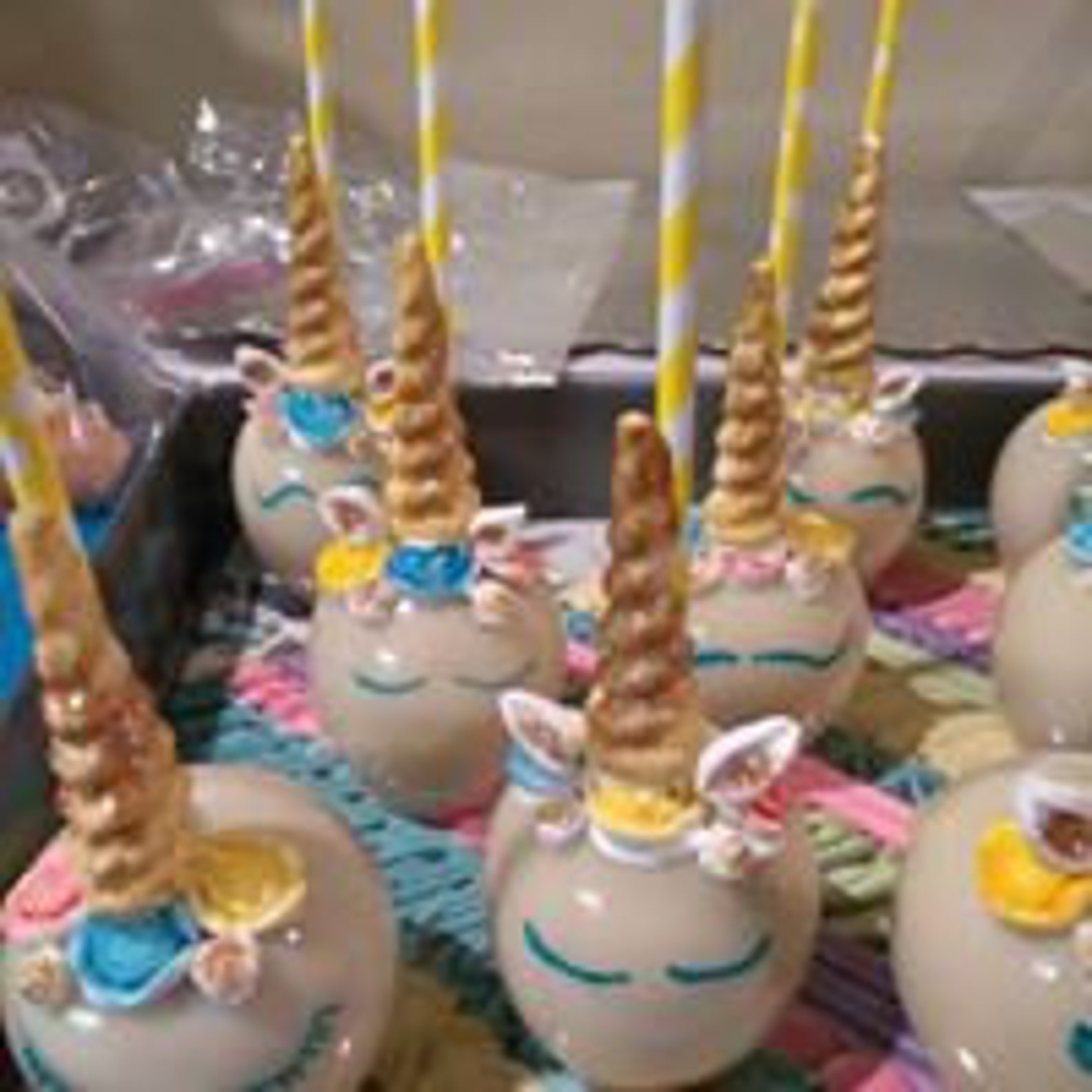 unicorn candy apples with flavor of your choice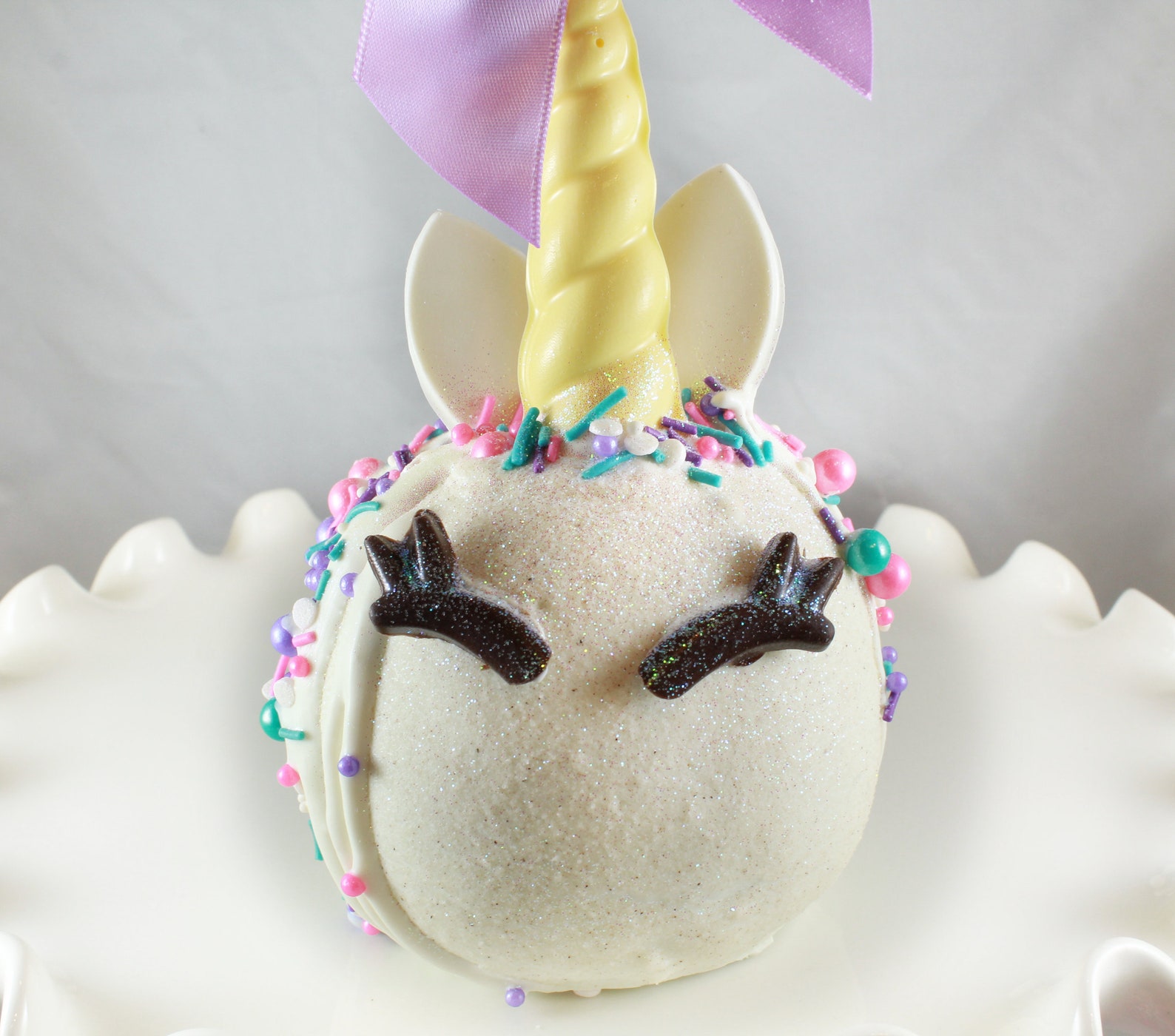 Unicorn Chocolate Caramel Apple

This "Unicorn" is made with a granny smith apple, dipped in caramel, then your choice of White (Apple Pie Caramel Apple), Pink (Strawberry) or (Purple) Huckleberry Chocolate.
We handmake each unicorn horn, ears and eyelashes. Each piece is made from a chocolate Unicorn mold we carry in our shop!
Your apple will be garnished with Unicorn sprinkles and edible glitter!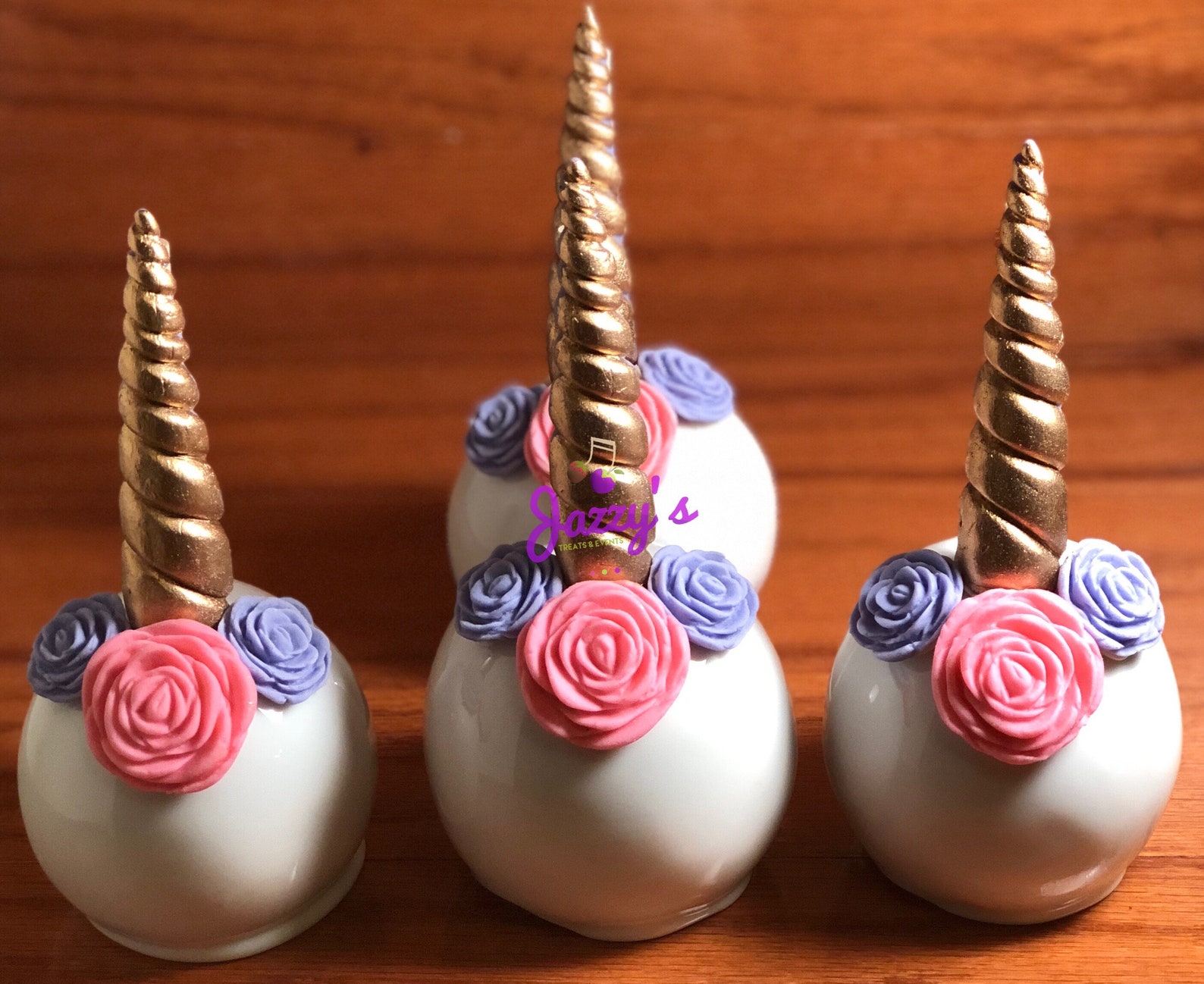 This listing includes one dozen of customized unicorn themed apples. You can choose any colors you'd like or choose candy or chocolate coating.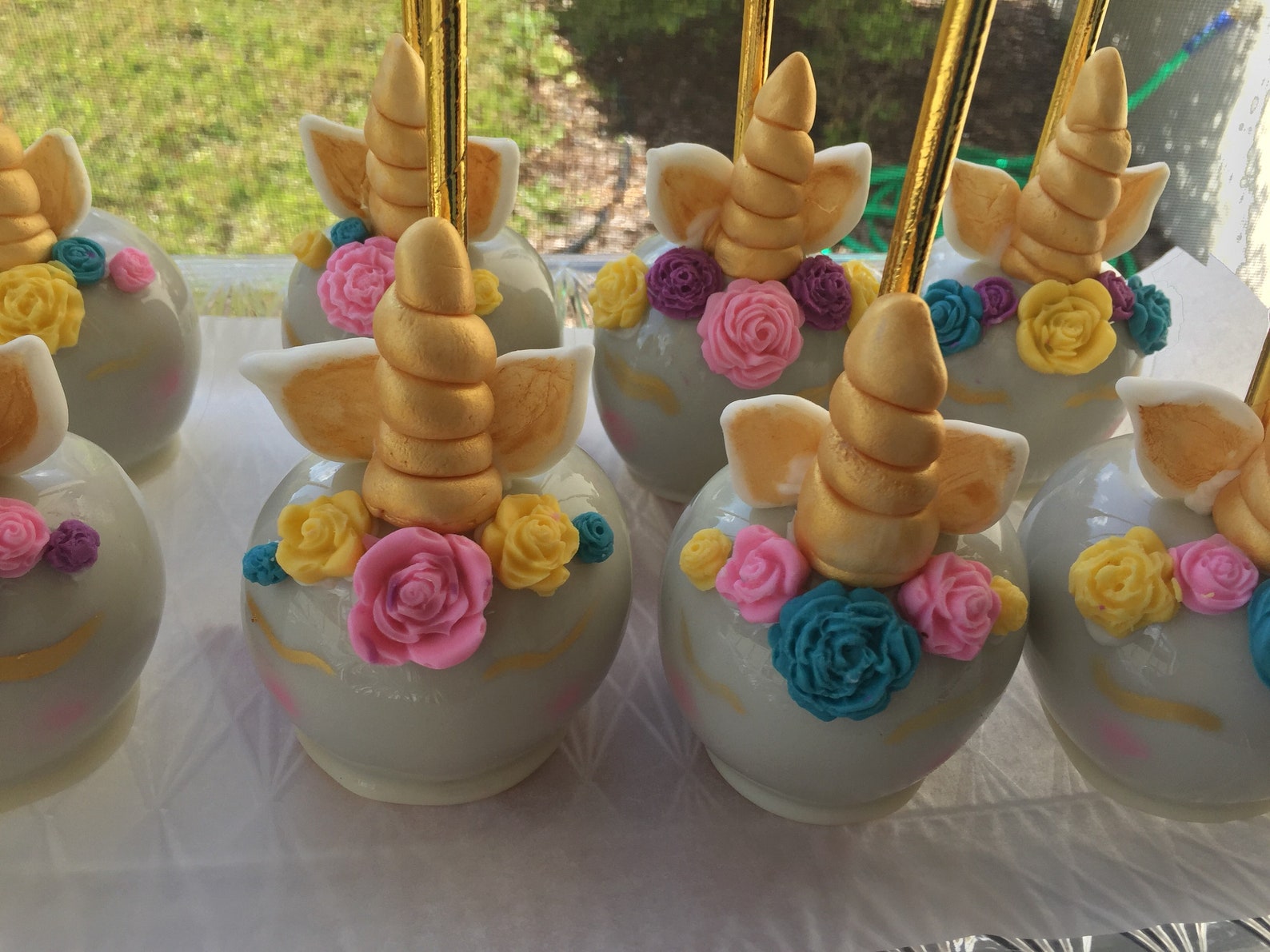 Apples are not included in any party packages have to be paid and shipped separatelyApples are not included in any party packages have to be paid and shipped separatelyExtra Pop to the Unicorns
12 Apples Included
ADDITIONAL DECORATIONS, PROPS, DECORATIVE STICKS, ETC. ARE EXTRA
PACKAGE INCLUDES 2 DAY SHIPPING AT A LOWER
OVERNIGHT SHIPPING IS PREFFERED FOR BEST QUALITY
💖 Welcome to Candy Dulce, where I blog about anything to do with candy. I have a curiousity about new candy on the market and what candy manufactures do for holidays. It's fun to see the colorful packaging that comes out during these times and I think they speak to our inner child; at least to mine it does. Please join this journey with me and enjoy the content! – I try to post when I can, so… Welcome!