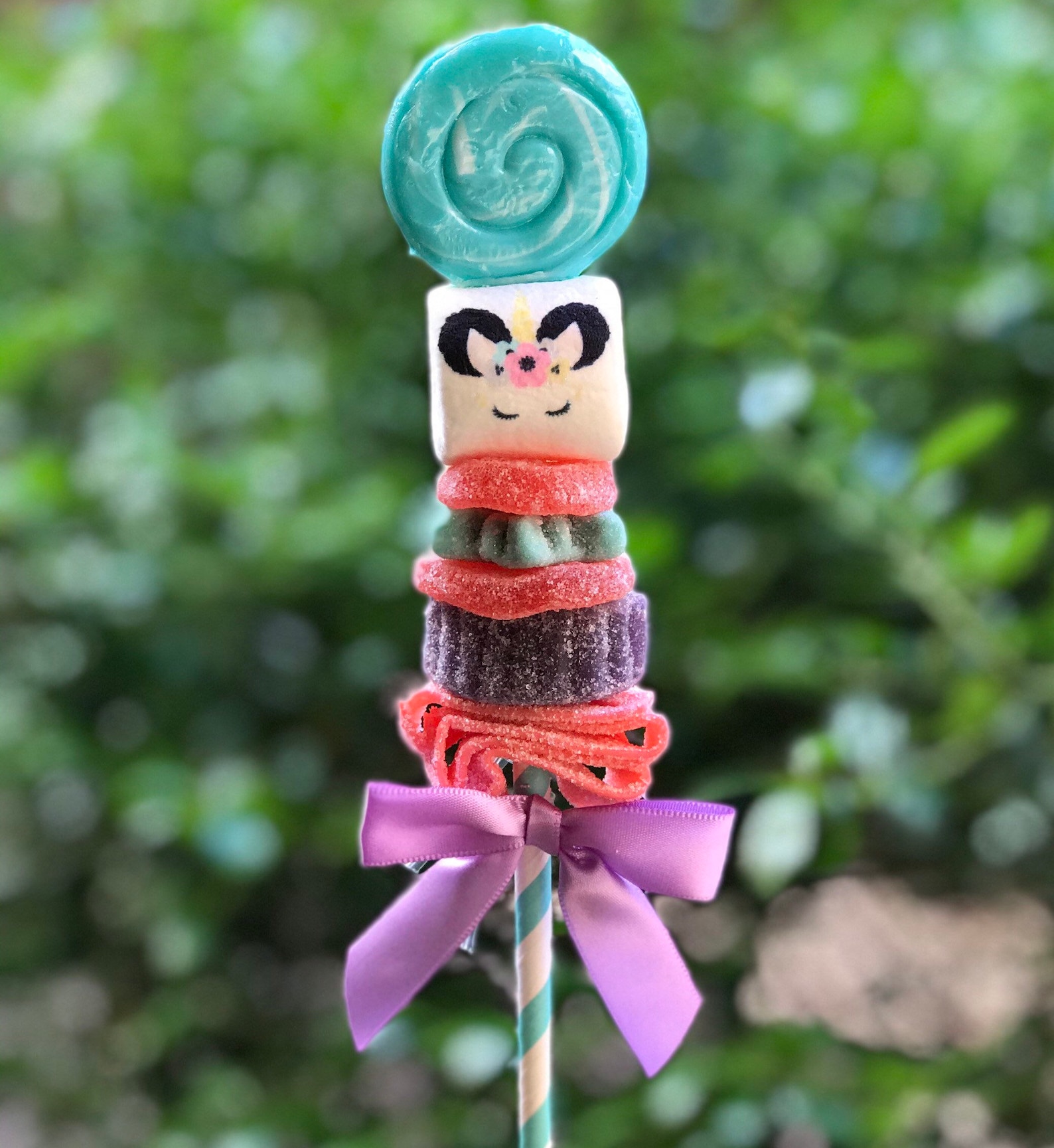 Afro puff unicorn Candy Cabobs will make a sweet addition to your next black girl magic event! This listing is for 6 made to order Candy Cabobs as shown. Other colors are possible.
Each Cabob will includes 4 different gummi candies, a lollipop topper and a personalized marshmallow with a name or logo of your choice. The Cabob measure approximately 7″ in length and is served on a kid friendly paper skewer. Each Candy Cabob comes individually wrapped.
💖 Welcome to Candy Dulce, where I blog about anything to do with candy. I have a curiousity about new candy on the market and what candy manufactures do for holidays. It's fun to see the colorful packaging that comes out during these times and I think they speak to our inner child; at least to mine it does. Please join this journey with me and enjoy the content! – I try to post when I can, so… Welcome!