Unicorn Poop Jelly Bean Candy (24 packs)
Laughter will explode at your next unicorn birthday party when your little guests see these funny treat packs. They'll l-o-v-e finding these rare but real Unicorn Poop Jelly Beans in their goody bags!
Use them as party prizes, giveaways or as the shindig's most popular favor.
Cherry, lemon, blueberry and green apple flavored
17 pieces per pack, 24 packs per unit. Total wt., 16 oz
Fat-free.
Unicorn Poop Candy (Pastel Jelly Beans) – Funny Birthday Gift – Unique Candy Present (1 Pack)
UNICORN POOP CANDY – It is here, ladies and gentlemen, what your tastebuds have been waiting for their entire lives – edible UNICORN POOP (aka a generous 1/2 pound serving of delicious tropical flavored pastel jelly beans)!
PERFECT GAG GIFT – Are you searching for the perfect gag gift or for a unique party favor – search no further – get yourself some Unicorn Poop! Great as a stocking stuffer, Christmas gift, Birthdays or any occasion!
REUSABLE ZIP BAG – Edible UNICORN POOP comes in a beautiful reusable zip seal bag that can be used again and again for continuous laughs!
ORIGINAL AND ONE OF A KIND – Be the first of your friends to experience this culinary delight!
TASTY FUN CANDY – We hope you enjoy "A little bit of poop in every bite!"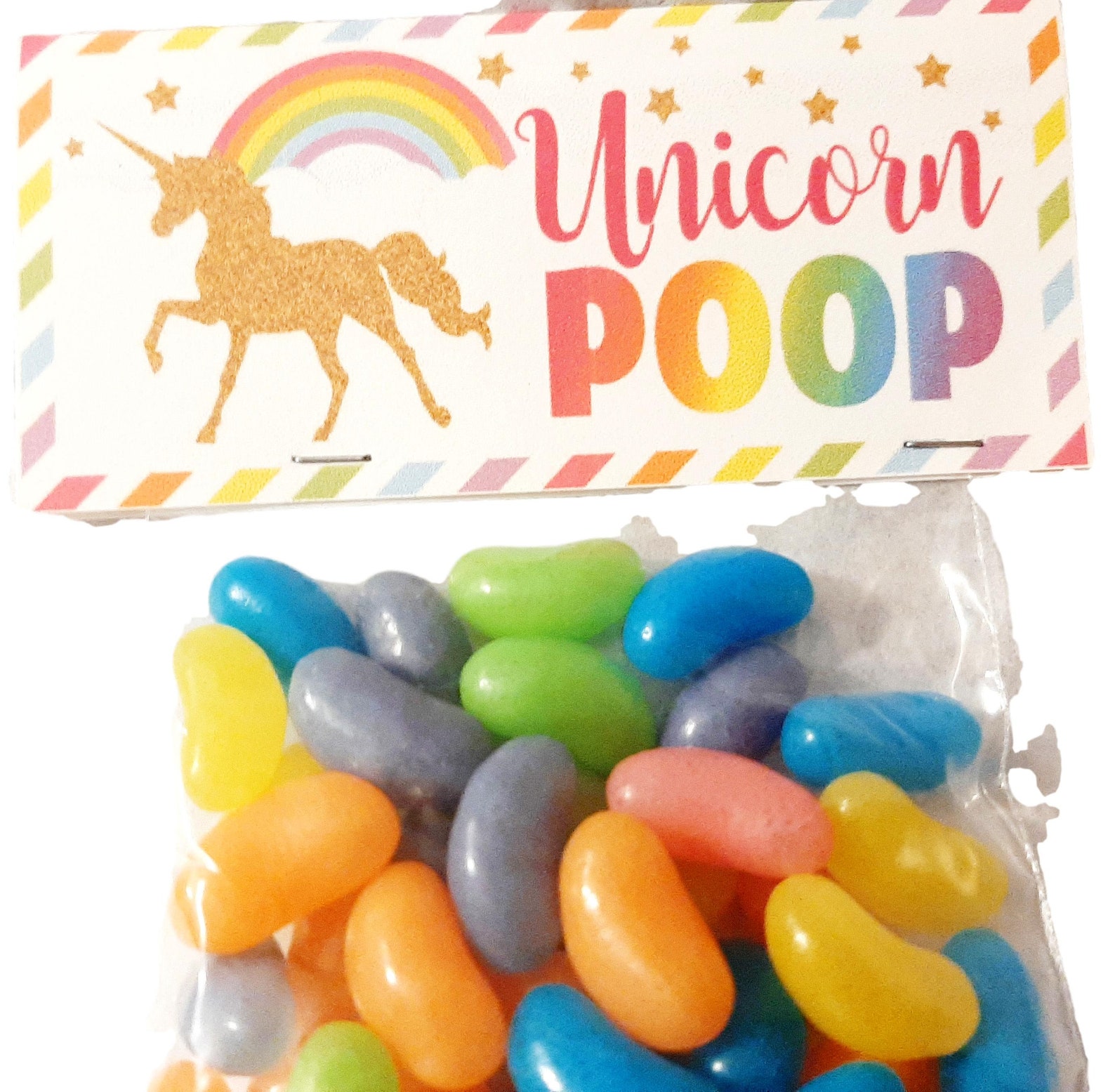 Unicorn Poop, Party Favors, Birthday Favor
Unicorn Poop but it is actually Jelly Beans or Gumballs. Great party favor for birthday parties, great items for craft fairs, or just to entertain the kids.
These are in sets of 5 packages each of Jelly Beans or 5 Packs of Gum Balls.
💖 Welcome to Candy Dulce, where I blog about anything to do with candy. I have a curiousity about new candy on the market and what candy manufactures do for holidays. It's fun to see the colorful packaging that comes out during these times and I think they speak to our inner child; at least to mine it does. Please join this journey with me and enjoy the content! – I try to post when I can, so… Welcome!